The obvious water constitutional amendments passed resoundingly in both Florida and Georgia.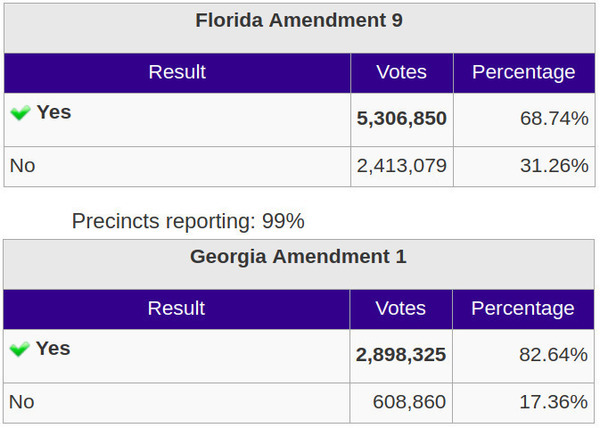 By well more than the required 60%, Continue reading →
Two Georgia state constitutional amendments are relevant to clean water, of those on the ballot tomorrow in the November 6, 2018, General Election. And in Florida, vote Yes on Florida Amendment 9, to ban offshore oil and gas drilling.
In Georgia I recommend:
Yes on 1, the Georgia Outdoor Stewardship Amendment
No on 2, appointing instead of electing some judges
Below is why.
For the title, summary, and detailed constitutional changes, see Continue reading →
Update May 15, 2018: Deadline extended to June 1, 2018!
The Songwriting Contest Committee has chosen three judges. After the Committee picks seven finalists, the judges at the contest will pick winners from those finalists, all according to criteria listed in the Rules.
The judges are, in alphabetical order: Cindy Bear, Dan Crews, and J.J. Rolle.
Cindy Bear, Jacksonville, Florida,

Cindy Bear is an award winning singer-songwriter based in Jacksonville, FL, who performs at music festivals, house concerts, listening rooms, and charity fundraisers throughout the Southeastern U.S. She is a successful solo artist, and also half of Bear and Robert (pronounced "Row-bear"), a Blues, Folk and Americana duo with her husband, Franc Robert….

Cindy Bear is also Continue reading →