Suwannee Riverkeeper Songwriting Contest 2021-08-21 [Up]
Tickets:
Songwriters
The Contest
Finalists will play 7-11 PM, Saturday, August 21, 2021,
at Turner Center Art Park, 605 North Patterson Street, Valdosta, Georgia 31601
Headliners will play, food truck and cash bar, judges will play, finalists will play, silent auction and kayak raffle, judges will judge, prizes will be awarded, winners will play
M.C.: Who would you suggest?
Headliners:
Sound: Dirty Bird and the Flu
Flyer:
Sponsors
Publicity
Last year:
You can join this fun and work by becoming a WWALS member today!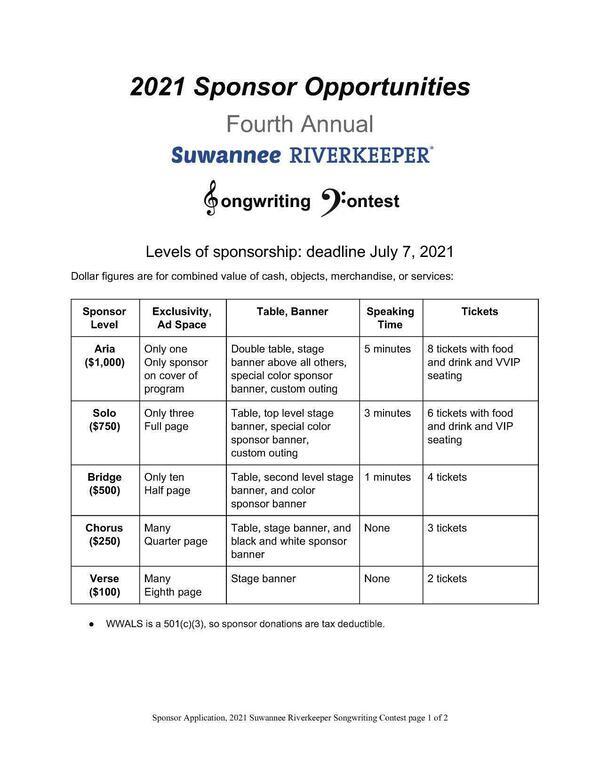 Sponsor Opportunities page 1 of 2
PDF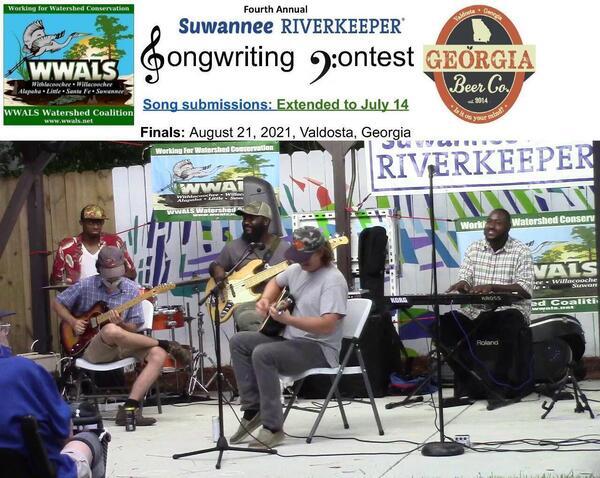 Submissions open April 1, 2021, Suwannee Riverkeeper Songwriting Contest, Headliners last year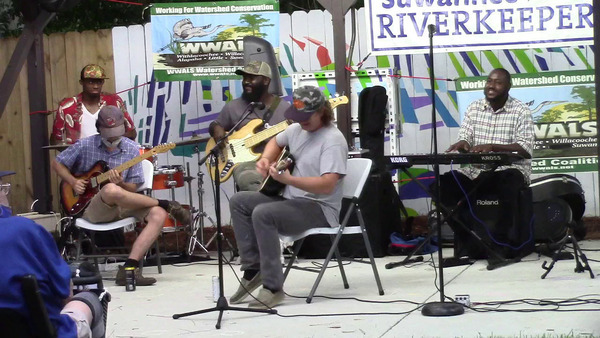 Dirty Bird and the Flu, headliners, Songwriting2020

/pictures/2021-08-21--songwriting