Jay Jourden sang "Save Our Suwannee" and won a prize, at the First Annual Suwannee Riverkeeper Songwriting Contest, Saturday, June 23, 2018, at the Salty Snapper, Valdosta, GA.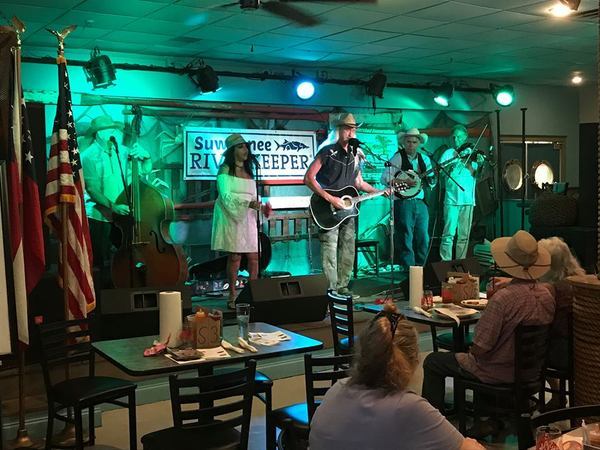 Jay Jourden (photo by Bret Wagenhorst)
If there's any song other than Stephen Foster's that anybody knows about the Suwannee, it's usually this one, which is a call to action:
The water table's going down, cricks are running dry….
They say we need more power, there's more rain in the sky….

But where's that water going, and who says it's so..??..
Somebody's got the answers that we'd all like to know..!!..
Here's the video: Continue reading →