Update 2023-04-16: See 2023 Goals.
The WWALS board spent much of the late summer and early fall 2016 reviewing and revising the organizational goals. These sessions helped to clarify how projects are evaluated, selected and accomplished.
The WWALS Goals adopted 2 October 2016 are overarching items which help us achieve our vision and mission. They involve education, resource, engagement, documentation, threats, community, and fundraising.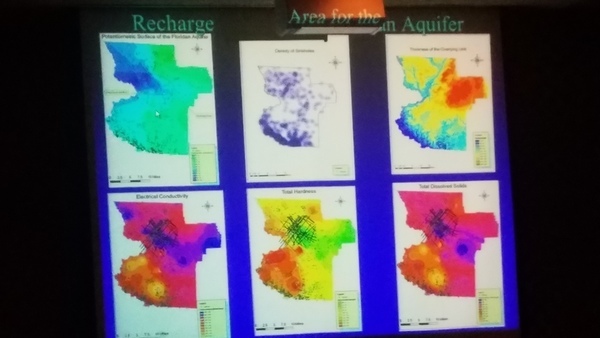 Recharge Areas for the Floridan Aquifer –Geology Prof. Can Denizman
in Water, Agriculture, and Forestry; WWALS @ VSU 2017-03-28