Before Georgia, Florida was already publishing public notices of pollution online the same day FDEP received them. Florida now even publishes a map of the most recent 30 days of spills.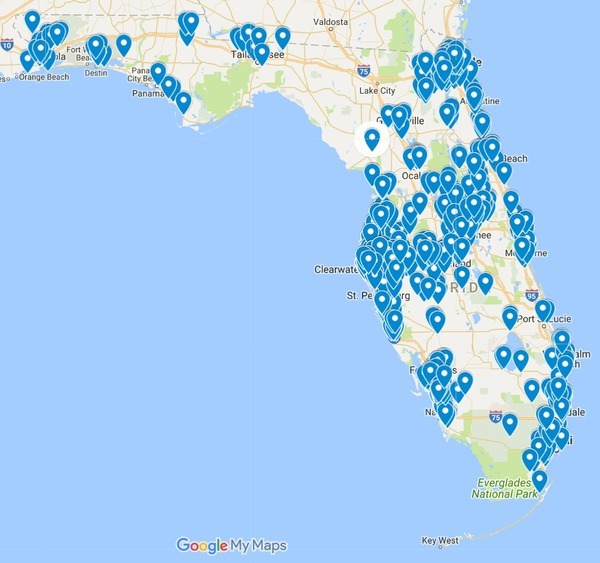 WWALS map of Florida spills in the Suwannee River Basin during Hurricane Irma. Follow this link for Florida's own current map of Notices of Pollution.
See also GA spills and Valdosta (and other) Wastewater.