Incorporated in June 8, 2012,
WWALS Watershed Coalition, Inc. (WWALS) is ten years old
. Since December 2016, Suwannee RIVERKEEPER® is a project and staff position at WWALS as the Member of Waterkeeper Alliance® for the Suwannee River Basin. Here's what we've been doing all that time.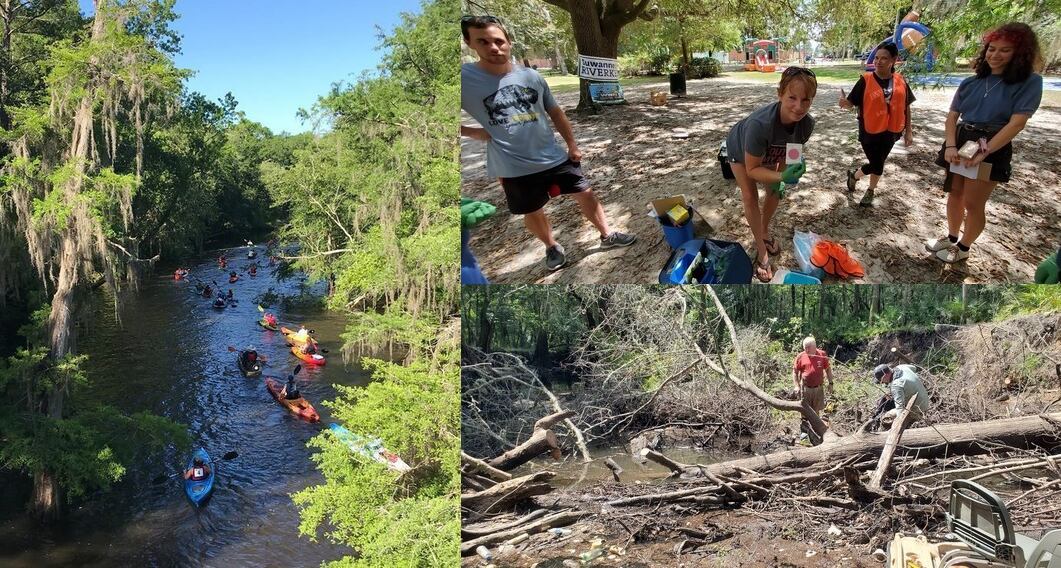 WWALS

Volunteer(s) of the Year

at 2020 Georgia DNR water quality testing Confluence Conference.

Acceptance video

.

Trained dozens of water quality testers according to Georgia Adopt-A-Stream standards, with weekly WWALS testing on four rivers in Georgia and Florida (Little, Withlacoochee, Alapaha, and Suwannee Rivers). Thanks to Georgia Power for grants two years running for testing equipment and materials.

In conjunction with Our Santa Fe River (OSFR), got the Florida Department of Environmental Protection to publish online bacterial water quality test results, and to take monthly DNA marker and chemical tracer samples.

Used numerous sources of water quality data (WWALS, Valdosta, Lowndes County, FDEP, etc.) to determine that much recent contamination is coming from ruminants, almost certainly cattle manure runoff.

Helped convince cattle owners to implement Best Management Practices (BMPs) that are the most likely reason for great reduction in the severity of recent contamination episodes.
WWALS

won the 2022

Adopt-A-Stream Award for cleanups

, presented in the Rivers Alive Awards in Atlanta by the Georgia Department of Natural Resources.

Acceptance video.

Convinced

the City of Valdosta to buy a first trash boom

, to keep Sugar Creek trash from getting into the Withlacoochee River. Following up about more booms on more creeks, and education and enforcement about ordinances for upstream trash.

Numerous cleanups on rivers, creeks, and ponds, including two October cleanups in conjunction with Lowndes County and Valdosta, Georgia. Many cleanups reported through Georgia's Rivers Alive, some with participation by Current Problems of Gainesville, Florida.

Got the owner of a parking lot with fast food outlets to change its contract with its contractor to keep it clean and keep trash out of Hightower Creek, which runs into Sugar Creek.

Through cleanups by example, maybe convinced Lanier County to keep Pafford's Landing on the Alapaha River cleaner, but

there are complications

.
Got GA-EPD to redesignate 24 miles of the Withlacoochee River and 80 miles of the Alapaha River

from Fishing to Recreational

for stricter contaminant standards, in the Triennial Review of Georgia Water Quality Standards.

With a grant from the Georgia Department of Natural Resources (GA-DNR), printed 10,000 copies of z-fold brochures for each of the Alapaha River Water Trail (ARWT) and the Withlacoochee and Little River Water Trail (WLRWT), and distributed them to information centers on I-75 and I-95, to counties and cities, in parks, and at festivals. With the same grant, funded at-water informational signs along both water trails, and road signs for the WLRWT outside Lowndes County. Lowndes County Public Works is making road signs for that county. WWALS previously paid for road signs for the ARWT.

Made online web pages and interactive maps for the WLRWT, ARWT, and the Suwannee River Water Trail (SRWT), including Florida's Suwannee River Wilderness Trail, plus the rest of the Suwannee River into Georgia and the entire Okefenokee Swamp.

Got a Troupville River Camp into the updated Valdosta-Lowndes County Parks and Recreation Authority (VLPRA) Master Plan, along with a network of upgraded river access points. Troupville River Camp is also the number one project of One Valdosta-Lowndes, a local stakeholder consortium for economic and well-being projects.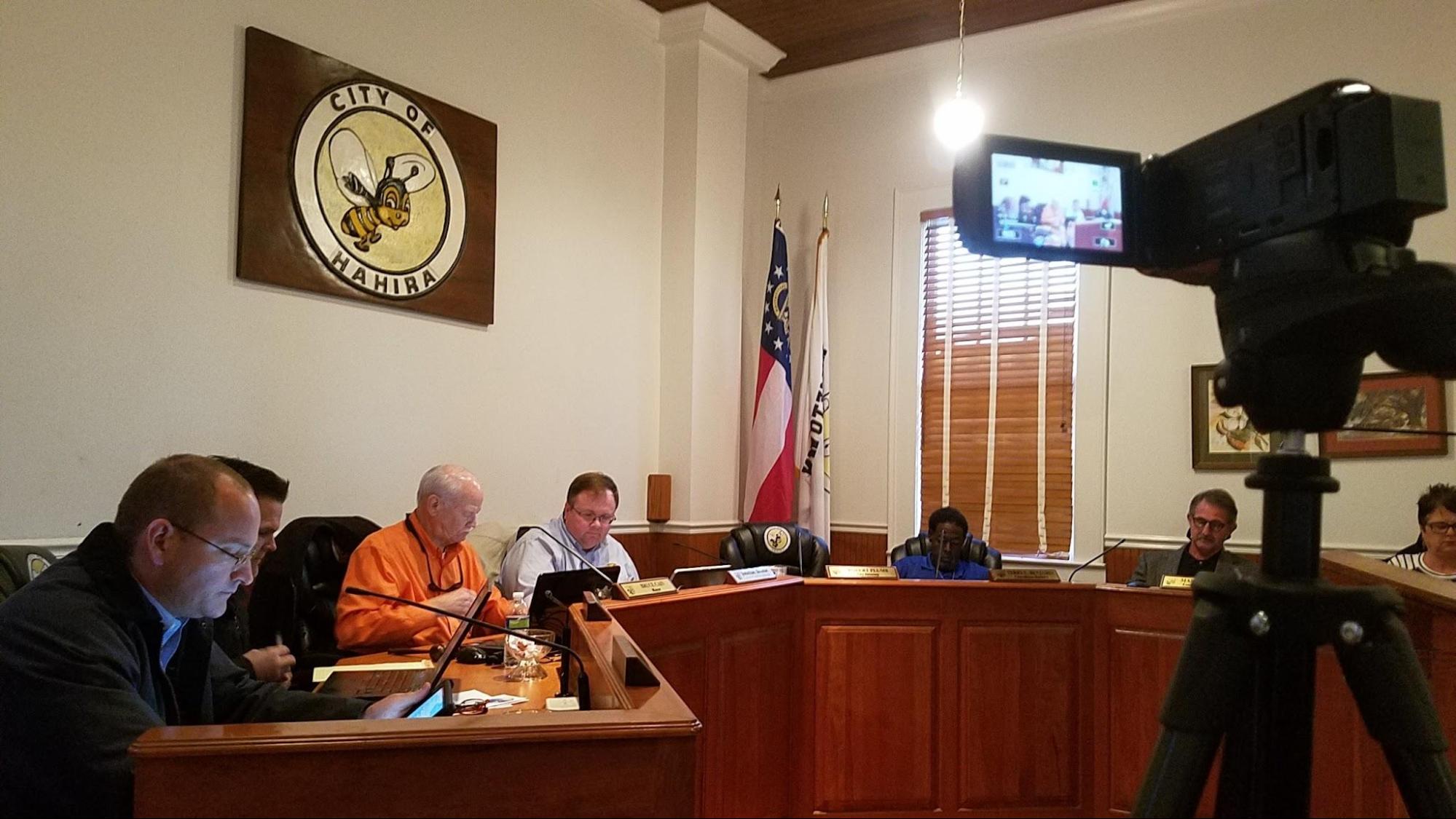 Right to Clean Water policy by Georgia Water Coalition 2022-11-09, after two years of work by a committee started by WWALS.

Helped pass a Georgia constitutional amendment to dedicate fees collected to their statutory purposes, such as tire amnesties, by getting

six cities and counties to pass resolutions

in support of HR 158, the Trust Fund Honesty bill. That was more resolutions than any other organization accomplished.

Helped pass the Georgia Outdoor Stewardship Program (GOSP) constitutional amendment.

Helped pass SB 123 so that coal ash now costs at least as much as household garbage to dispose of in landfills, thus deterring disposal of out-of-state coal ash.

Got items in GWC's annual Dirty Dozen (twelve of the worst threats to Georgia's waters) four times: three against the Sabal Trail fracked methane pipeline, one against the proposed titanium mine far too near the Okefenokee Swamp.
With the assistance of groups from Florida to Oklahoma to Pennsylvania, filed a Petition for Rulemaking on FERC Oversight of Small-Scale Inland LNG Export Facilities 2022-07-22. After further interventions and comments, including WWALS rebuttals to opposition comments, the Federal Energy Regulatory Commission (FERC) is considering whether to open the Rulemaking.

Years of work against the

Sabal Trail fracked methane pipeline

did not stop it, but WWALS contributed to the Sierra Club case that won against Sabal Trail and the Federal Energy Regulatory Commission (FERC). Even though FERC got the judge to delay the mandate until a new permit had been issued, that case was cited by New York State in denying a permit that stopped the Constitution Pipeline, by a judge in stopping offshore drilling in the Gulf of Mexico, and by FERC itself in issuing its new greenhouse gas guidelines.

Helped reveal the Strom LNG project in Crystal River, Florida, to be a

ghost company

. For years Strom had been telling the U.S. Department of Energy Office of Fossil Energy things that were not true, such as that it had permission to export through Port of Tampa, something that

Port Tampa Bay strongly denied

when we and others asked. Strom LNG appears to be dead, but we continue to watch.
Two annual paddle races drawing paddlers and winners from several states: the BIG Little River Paddle Race on the Little River into Reed Bingham State Park (RBSP) Lake on the last Saturday in April, and the WWALS Boomerang paddle race from State Line Boat Ramp in Georgia into Florida and back on the Withlacoochee River in October.

Monthly Full Moon paddles at Banks Lake National Wildlife Refuge, just west of Lakeland, Georgia, to see the sun set, the moon rise, and often bats. Free boat rental is provided courtesy of Banks Lake Outdoors and the Lakeland-Lanier Chamber of Commerce. This is an introductory paddle that almost anyone can do.

Two introductory paddles, including Juneteenth 2021, on RBSP Lake, on the Little River between Adel and Moultrie Georgia, where many children and some adults paddled for the first time.

Annual Chairman (of Lowndes County) and Mayor (of Valdosta) paddle from Troupville Boat Ramp on the Little River west of Valdosta to Spook Bridge on the Withlacoochee River. Thanks to The Langdale Company for take-out access.

At least one river outing or cleanup or hike every month, sometimes with overnight camping. These add up to more paddles than any other Waterkeeper we know of, introducing many people to the waters we conserve, providing congenial get-togethers that draw people from as far away as New York State and Miami, funneling a stream of volunteers into WWALS.
Educated many citizens of Florida and Georgia through social media, op-eds, and news coverage in traditional media, radio talk shows, in-person talks, and online presentations.