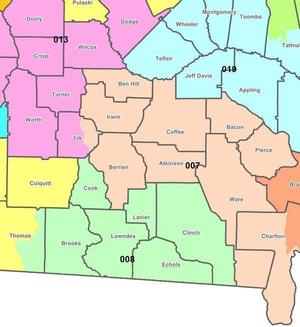 To find your legislator you can type in your ZIP code here: http://openstates.org/find_your_legislator/
Beware this map is for the districts to which current state Senators were elected. For the new, redistricted maps, applying right now in the 2022 elections, see 2022 Georgia State Senate District Map.
Here's a handy list of Georgia state Senate members in WWALS territory, extracted from the Georgia Senate website.
See also Georgia House and Elected Officials.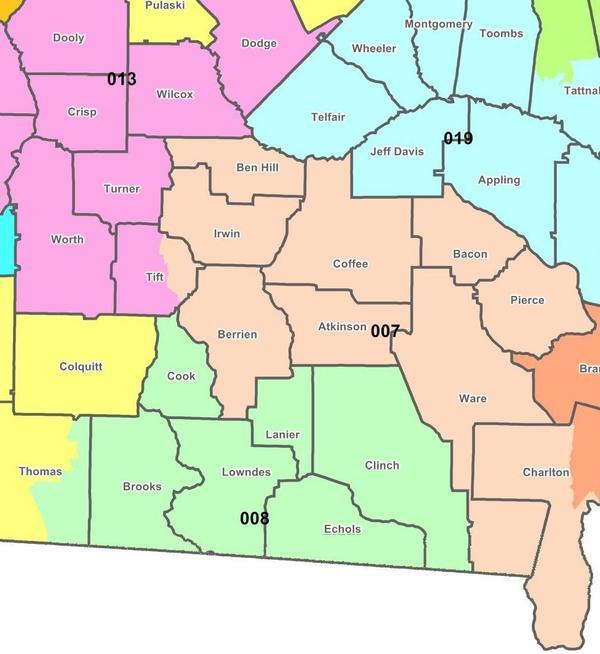 Rachel Garbus, Atlanta Magazine, January 27, 2022, Here's how redistricting changed Georgia's 2022 maps for the House, state Senate, and U.S. House.