Update 2022-07-09: Five Rivers Clean 2022-07-07.
All six of the WWALS samples for yesterday were clean, over 55 Withlacoochee River miles in Georgia and Florida. Plus it turns out FDEP tested three spots last Thursday.
Happy swimming, boating, and fishing.
As mentioned in the previous post, there was significant rain just upstream of Valdosta yesterday, so conditions could change rapidly. But since we've already seen first flush after a long dry spell, I'd guess we won't see anything that's much of a problem, probably not even much cattle manure down Okapilco Creek out of Brooks County, GA.
Thanks to WWALS Executive Director Gretchen Quarterman, who not only drove to Jasper, Florida to deliver testing materials and on to the Withlacoochee River at Cleary Bluff to finish training some testers, but also tested herself at Florida Campsites, State Line, and Nankin Boat Ramps.
I tested at US 41, GA 133, and at Troupville Boat Ramp on the Little River, along with Honeybun the dog.
Thanks to WWALS Testing Committee Chair Suzy Hall for suggesting some sites to test.
And it turns out the Florida Department of Environmental Proteciton (FDEP) tested Thursday, June 30th, at State Line, Sullivan Launch, and FL 6 (just above Madison Blue Spring).

Clean Withlacoochee River Still, Charts 2022-07-05
For context and the entire WWALS composite spreadsheet of water quality results, rainfall, and sewage spills, see:
https://wwals.net/issues/testing
I've set every WWALS "beach" for which we have recent test results to green in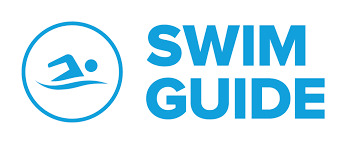 including some for which we had not seen results in many months (Madison Blue Spring and Sullivan Launch).

Withlacoochee River Still Clean, Swim Guide 2022-07-05
There are many more pictures on the WWALS website: https://wwals.net/pictures/2022-07-05–wq
Thanks to Joe Brownlee and Georgia Power for a generous grant for water quality testing equipment and materials.
You or your organization could also donate to the WWALS volunteer water quality testing program.
Or maybe you'd like to become a WWALS water quality tester; please fill out this form: https://forms.gle/DzWvJuXqTQi12N6v7
-jsq, John S. Quarterman, Suwannee RIVERKEEPER®
You can join this fun and work by becoming a WWALS member today!
https://wwals.net/donations/
Short Link: