Florida does it. Alabama does it. Maybe Georgia should do it: post pollution notices online as they are received, and send out email notices to those who have signed up. That way cities and counties would not have to notify anybody but the Georgia Environmental Protection Division (GA-EPD), and Riverkeepers wouldn't have to poll each and every city and county to find out what is going on.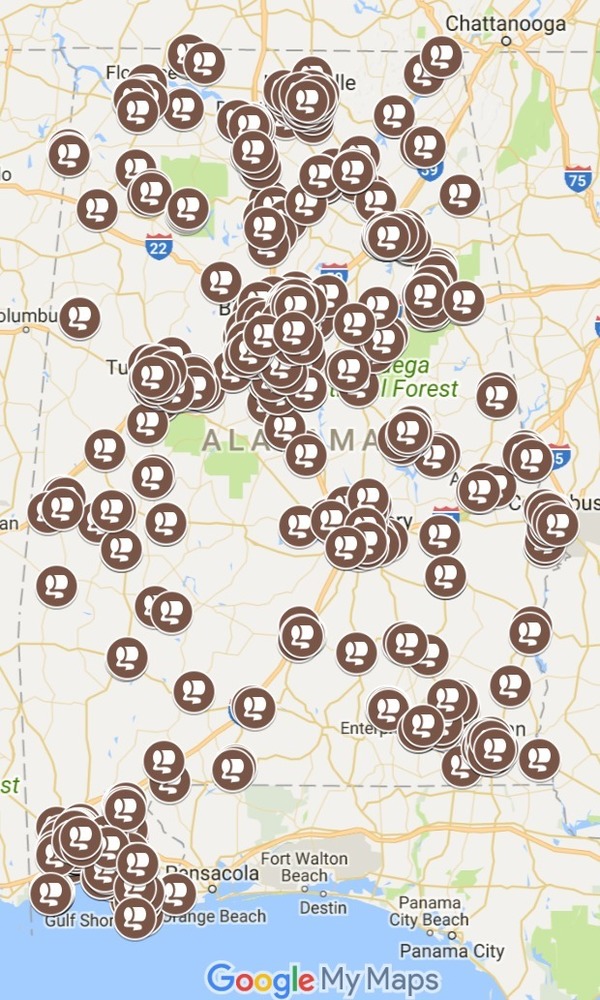 See below for the interactive map of sewage spills in Alabama in 2016 by Alabama Riverkeepers, and see also the Florida map I drew from Florida's Pollution Notices.
Alabama also requires reporters to include latitude and longitude in their reports, and to use an electronic reporting system. Both are great improvements on Georgia's current methods of telephoning in a number and responding to open records requests with records that do not have GPS coordinates.
Dennis Pillion, AL.com, 1 September 2017, ADEM rolls out email notifications for sewage spills, Continue reading →