Last week the Committee met by telephone. This week it will meet in person, tomorrow, in Valdosta for the first time.
When: 1PM Wednesday, March 14, 2018
Where: Michael's Deli, 1307 N Ashley St, Valdosta, GA 31601-4017
To attend by telephone, contact us for the number.
What: Finishing up contest rules, entry form, scorecards for selecting finalists and winners, sponsor application form, and banners for sponsors. Oh, and a date to start accepting submissions and a budget.
Draft sponsor banners: Which one do you like? Here are five sketches: mix and match what you would like to see flying over sponsor businesses and festival booths.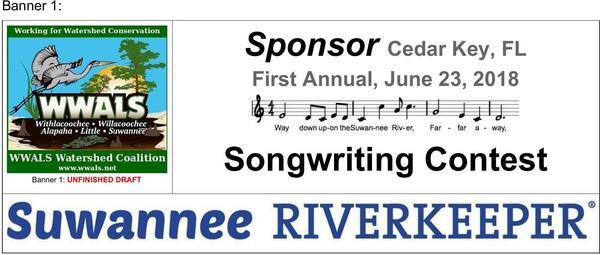 Continue reading