2020-11-02: Bad Knights Ferry water quality, Withlacoochee River 2020-10-30.
You couldn't ask for better water or weather conditions than for the WWALS Boomerang tomorrow (Saturday), from Georgia into Florida and back from State Line Boat Ramp on the Withlacoochee River.
wwals.net/pictures/2020-10-24–boomerang/
And for the rest of the Withlacoochee and probably the Suwannee River, too. Even the report we got of a spill Monday in Valdosta appears to have been a false alarm. All water quality test results are advisory, since conditions can change rapidly. But no significant rain is expected, so happy boating, swimming, and fishing this weekend, especially at State Line Boat Ramp!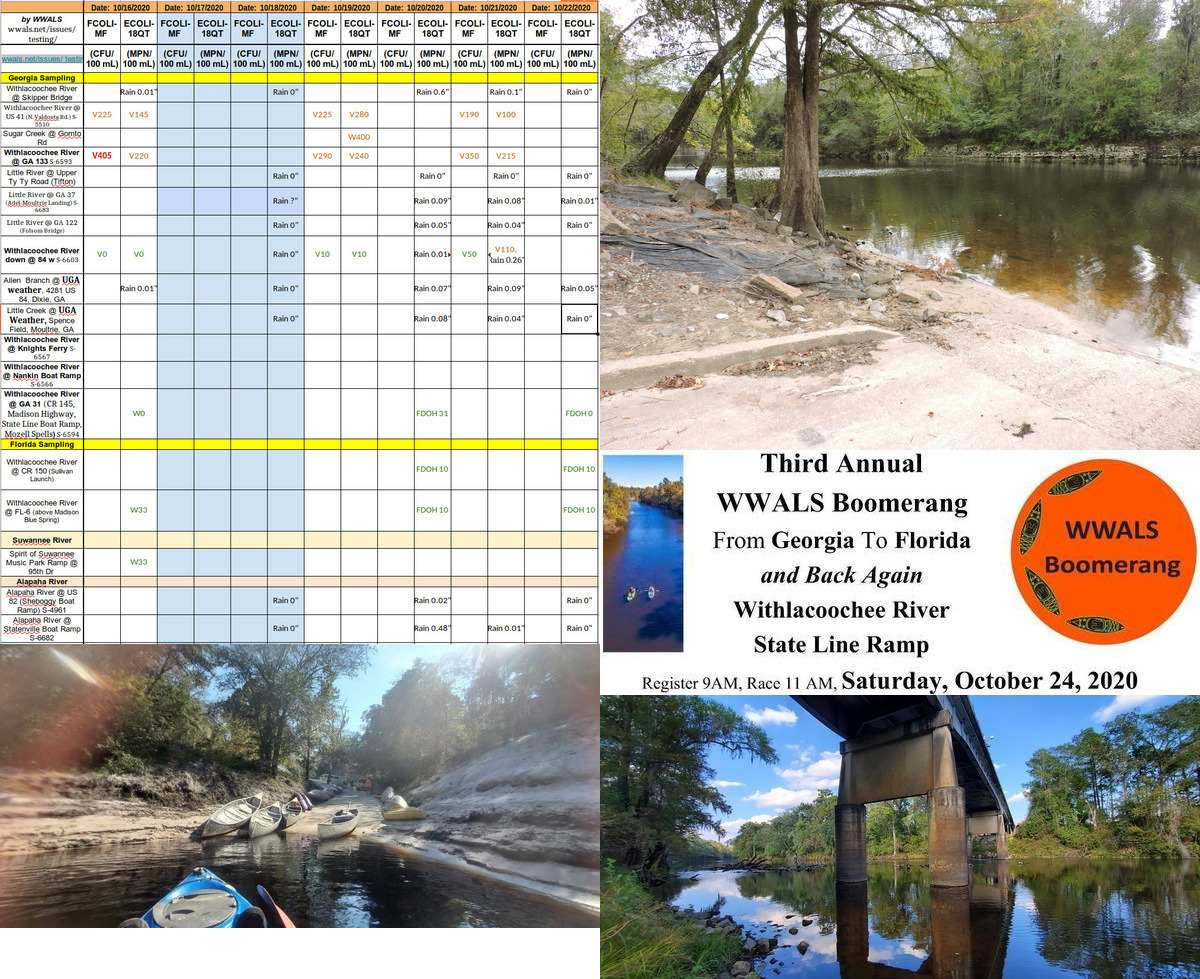 Chart, State Line, Boomerang, FL-6
The weather prediction at Clyattville, GA, is for 70 degrees at 9AM, and 80 at noon, partly cloudy, with little chance of rain. There's also been little rain for a week, so nothing much has washed into the rivers.
Those pesky shoals should be easier this year. The water level yesterday at the USGS Quitman Gauge was 2.3′ (85.81 feet NAVD88). The Thursday before last year's Boomerang, October 24, 2019, it was 1.65″ (85.15 feet NAVD88). So the Withlacoochee River is about 2/3 of a foot or 8 inches higher than it was last year.
All that plus clean river water!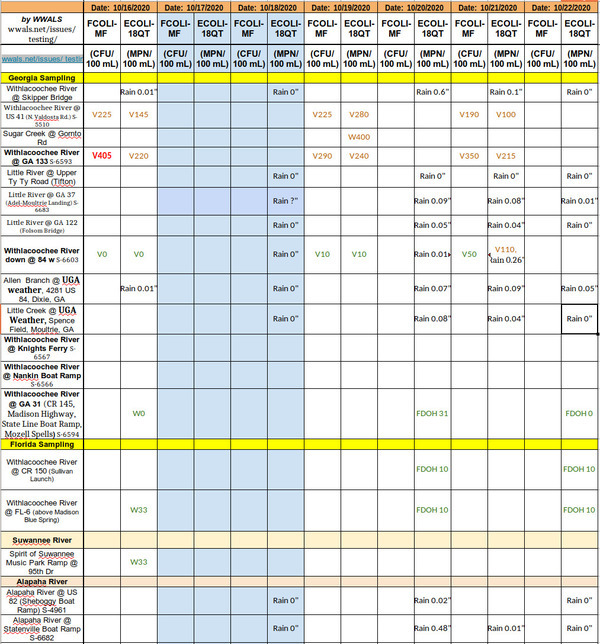 Clean week 2020-10-16-22
For context and the entire WWALS composite spreadsheet of Georgia and Florida water quality results, see
/issues/testing/
Notice the W400 for Sugar Creek @ Gornto Road on 19 October 2020. That WWALS test was done by Scotti and Sara Jay, following a report we got that there was a spill happening on Park Lane, going into Sugar Creek. After I told Valdosta Utilities about it, they got a pump truck there shortly after our WWALS agents arrived. We never did get a conclusive result of Valdosta's investigations, but their preliminary diagnosis of stormwater, not sewage, matches that 400 cfu/100 E. coli WWALS result. That number is higher than we would like, but not unusual for Sugar Creek, which is downstream from much of Valdosta. And 400 is still less than the 410 one-time sample limit. So, we thank our informant, but apparently it was a false alarm.
Also, thanks to Scott Fowler and Valdosta Utilities for rolling a truck and looking into it quickly.
And thanks to Valdosta PIO Ashlyn Johnson for getting Valdosta's upstream test results posted through Wednesday, down to US 84: all clear.
This is where the WWALS Boomerang paddle race will start tomorrow morning. Madison Health tested Tuesday and Wednesday there and got 31 and 0 (zero). I also got zero there last Friday. Can't get much better than zero E. coli.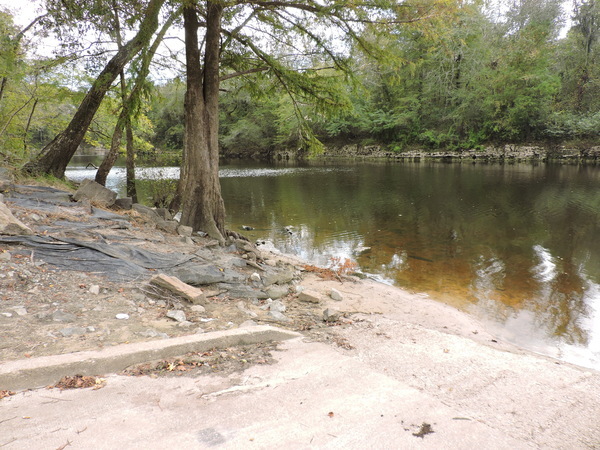 Downstream, State Line Boat Ramp
Madison Health got 10 both Tuesday and Wednesday at Florida 6, just above Madison Blue Spring. That's in the same range as the 33 I got there last Friday, when I took this picture.
Also last Friday, I tested at Spirit of the Suwannee Boat Ramp, where we took out after the paddle for Visit Suwannee County. I got 33 cfu/100 E. coli there, too, which is quite good.
We have no new data for the Suwannee River since last Friday, but given little rain and no known sewage spills, chances are water quality remains excellent on the Suwannee as well as on the Withlacoochee.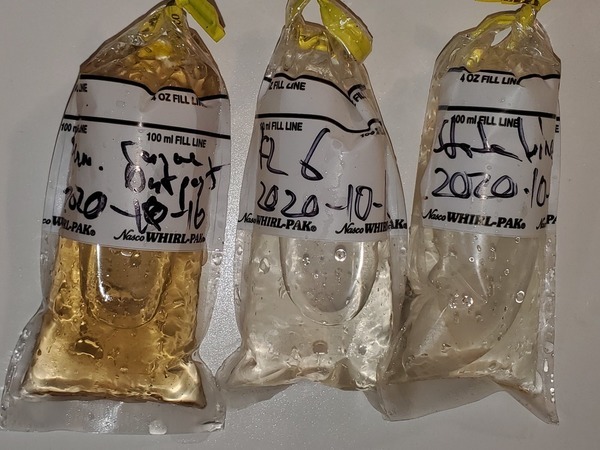 Suwannee Canoe Outpost, FL 6, State Line Boat Ramp
-jsq, John S. Quarterman, Suwannee RIVERKEEPER®
You can join this fun and work by becoming a WWALS member today!
Short Link: