2020-11-02: Bad Knights Ferry water quality, Withlacoochee River 2020-10-30.
You couldn't ask for better water or weather conditions than for the WWALS Boomerang tomorrow (Saturday), from Georgia into Florida and back from State Line Boat Ramp on the Withlacoochee River.
wwals.net/pictures/2020-10-24–boomerang/
And for the rest of the Withlacoochee and probably the Suwannee River, too. Even the report we got of a spill Monday in Valdosta appears to have been a false alarm. All water quality test results are advisory, since conditions can change rapidly. But no significant rain is expected, so happy boating, swimming, and fishing this weekend, especially at State Line Boat Ramp!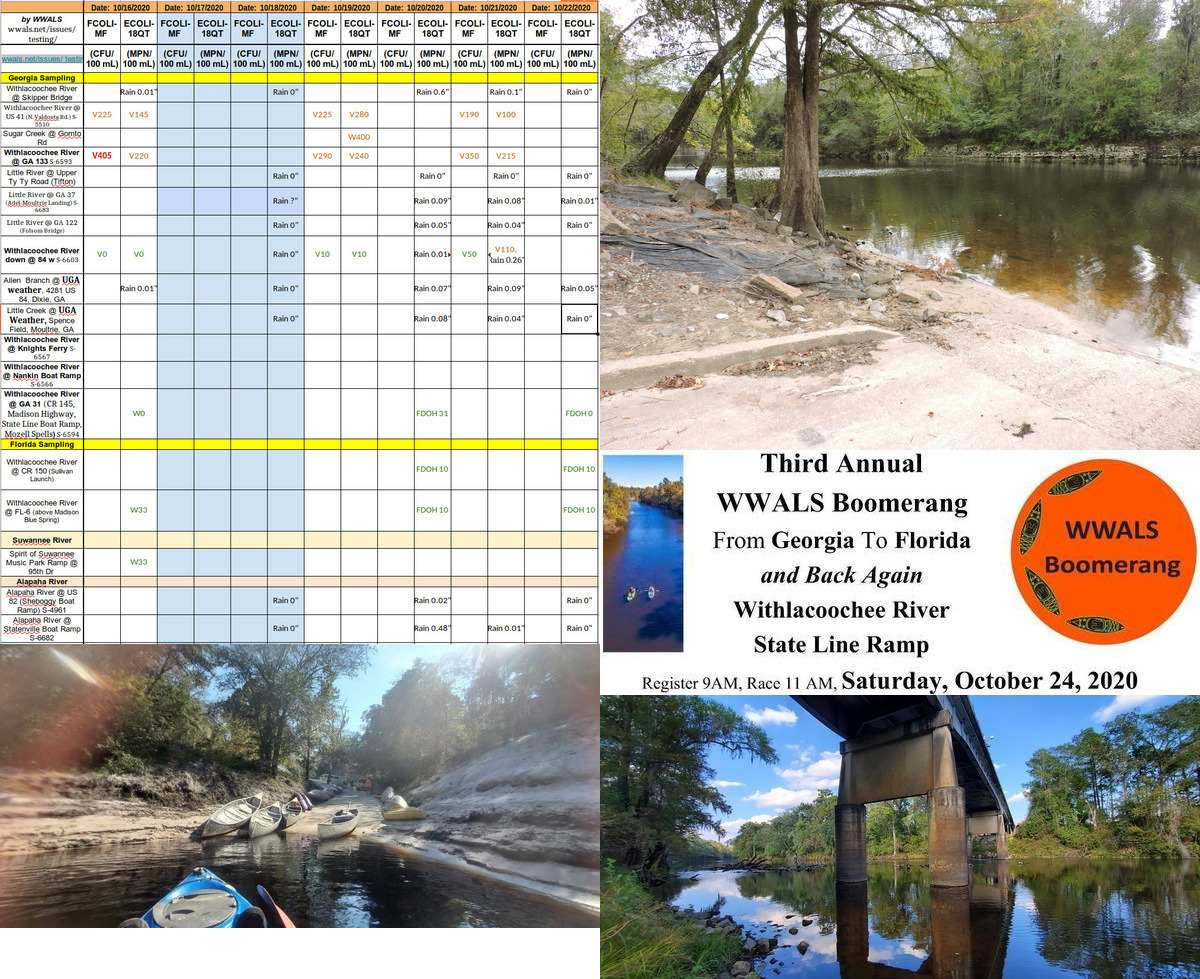 Chart, State Line, Boomerang, FL-6
The weather prediction at Clyattville, GA, is for 70 degrees at 9AM, and 80 at noon, partly cloudy, with little chance of rain. There's also been little rain for a week, so nothing much has washed into the rivers.
Those pesky shoals should be easier this year. The water level yesterday at the USGS Quitman Gauge was 2.3′ (85.81 feet NAVD88). The Thursday before last year's Boomerang, October 24, 2019, it was 1.65″ (85.15 feet NAVD88). So the Withlacoochee River is about 2/3 of a foot or 8 inches higher than it was last year.
All that plus clean river water! Continue reading →