Update 2022-10-08: Clean rivers 2022-10-06.
Withlacoochee, Little, and Alapaha Rivers declared safe from Hurricane Ian. Maybe as clean as we've ever seen!
Happy boating, fishing, and swimming this weekend! Join us tomorrow on the Alapaha River plus hike to the Dead River Sink.
This is despite yet another small Valdosta sewage spill, this time last Friday on Lake Sheri, which drains into the Withlacoochee River just upstream from I-75.
Friday, September 23, 2022, was also the day WWALS tester Scotti Jay discovered a fish kill in One Mile Branch starting on the VSU campus.
Valdosta has not reported any test results for that day; I don't know why. Valdosta results for Monday, September 26th are normal. Those are the most recent results Valdosta has published.

Good Water Quality, Charts 2022-09-29
For context and the entire WWALS composite spreadsheet of water quality results, rainfall, and sewage spills, see:
https://wwals.net/issues/testing
All WWALS samples from Thursday were very clean.
Thanks to Elizabeth Brunner for her usual three GA 122 test sites, at Folsom Bridge on the Little River, Hagan Bridge on the Withlacoochee River, and Lakeland Boat Ramp on the Alapaha River.
Thanks to Jacob and Michael Bachrach for their usual Thursday Withlacoochee River test sites at Knights Ferry, Nankin, and State Line Boat Ramps.
Thanks to WWALS Testing Committee Chair Suzy Hall for herding the testing cats.
I've updated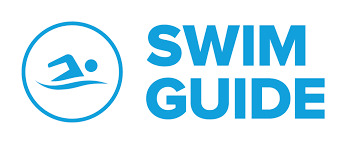 with green.

Map: Good Water Quality, Swim Guide 2022-09-29
Thanks to Joe Brownlee and Georgia Power for a generous grant for water quality testing equipment and materials.
You or your organization could also donate to the WWALS volunteer water quality testing program.
Or maybe you'd like to become a WWALS water quality tester; please fill out this form: https://forms.gle/DzWvJuXqTQi12N6v7
There are more images on the WWALS website.
-jsq, John S. Quarterman, Suwannee RIVERKEEPER®
You can join this fun and work by becoming a WWALS member today!
https://wwals.net/donations/
Short Link: