Yesterday's Valentine's Day present from the Georgia House was passing HR 158 with 166 yea and only 1 nay (6 not voting, and 7 excused). Except for district 175, which just finished a Special Election, every Georgia House member from the Suwannee River Basin voted yea. Thank you, Patty Bentley, John Corbett, Buddy Harden, Penny Houston, Dominic LaRiccia, Clay Pirkle, Jay Powell, Ed Rynders, Dexter Sharper, Jason Shaw, Jason Spencer, and Sam Watson!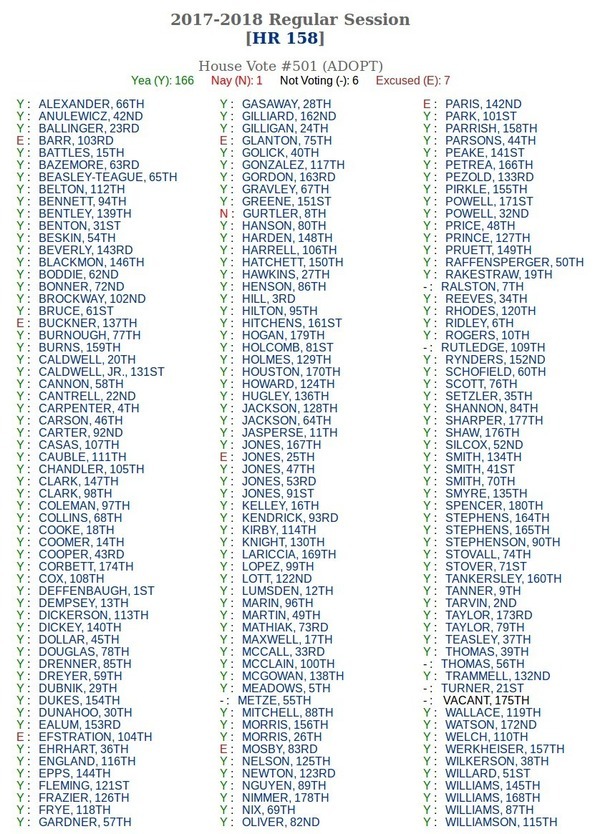 Onwards to the Georgia Senate. We look forward to every Georgia State Senator from the Suwannee River Basin voting yea. WWALS members and others may want to give them a ring to remind them to do so. Senators Ellis Black (District 8) and Tyler Harper (District 7) please note that local governments in your districts have passed resolutions supporting HR 158.
-jsq, John S. Quarterman, Suwannee RIVERKEEPER®
You can join this fun and work by becoming a WWALS member today!