Volunteers are signed up for the WWALS booth at Florida Folk Festival. We'll have the froggy toss game for small children, paddling and advocacy material for adults, the Enviroscape for those in between.
When: 6:30 PM – 11 PM, Friday, May 24, 2019
10 AM – 11 PM, Saturday, May 25, 2019
10 AM – 11 PM, Sunday, May 26, 2019
Where: Stephen Foster Folk Culture Center State Park, 11016 Lillian Sanders Dr, White Springs, FL 32096
What: Music, food, dance, crafts, and culture, since 1952.
Event: facebook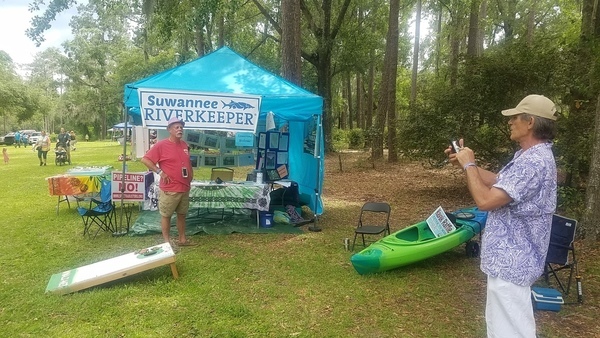 Photo: John S. Quarterman, at 2018 Florida Folk Festival.
Maybe some songwriters would like to send in songs for the Second Annual Suwannee Riverkeeper Songwriting Contest.
Thanks again to Continue reading →