Update 2022-06-01: Chainsaw cleanup again, Withlacoochee River 2022-06-05.
Some chainsawed, others cleaned up, on the chainsaw cleanup at the Withlacoochee River.
We met at the Salty Snapper parking lot, but we did not actually go to Sugar Creek. We headed straight for the biggest Withlacoochee River impediment, the infamous NSRR Deadfall, a stack of deadfalls (downed trees) across the river downstream of the Norfolk Southern Railroad Bridge.
That took the allotted time of nine to noon. We'll probably do it again next Sunday; stay tuned.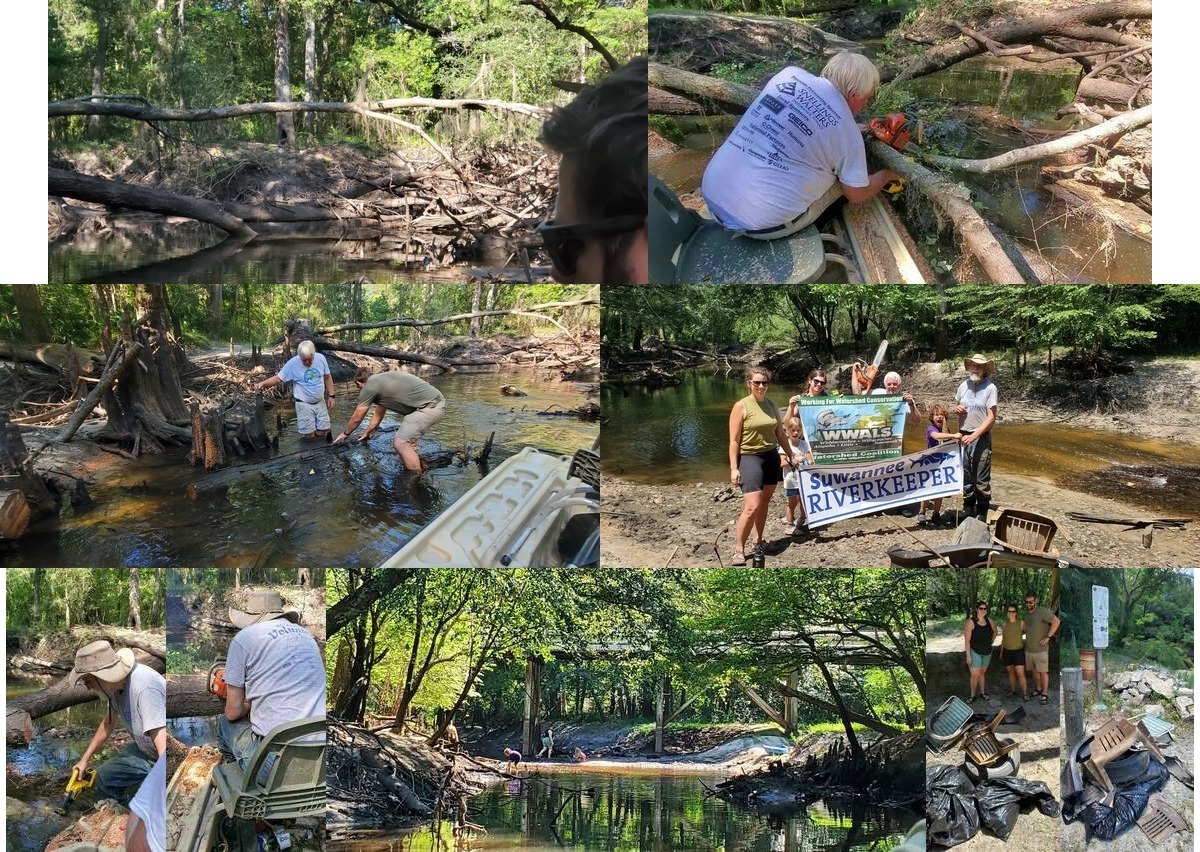 Logjam, Sawing, Cleanup, Banners
Thanks to Phil Hubbard for sawing and Jan Krysa for helping in the boat and in the water. Thanks to Elizabeth Brunner and family for cleaning up.
Also, we did not see much trash actually in the big deadfall, presumably because Continue reading →