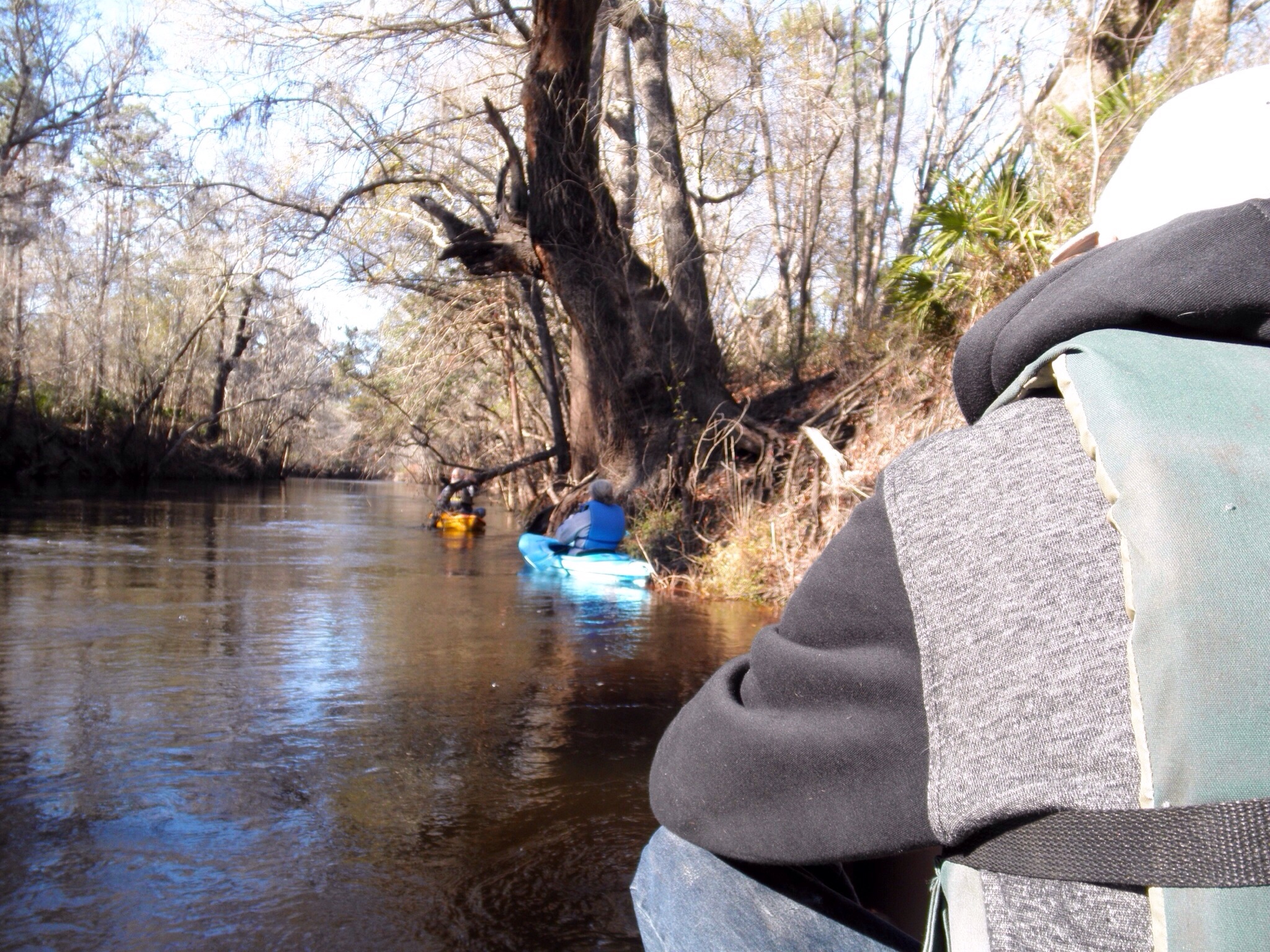 The WWALS outing was location in Statenville, Georgia DNR boat ramp on the Alapaha river.
The water level @ the time of the outing was around 9 ft, but the river was within the backs. But the weather was sunny but cool day with a moderate wind. So the participants for this outing was John Quarterman, Gretchen Quarterman, Bret Wagenhorst, Christopher Graham, Dawn Olson. We all launch @ 2pm to paddle upstream against a strong current for forty minutes and paddle downstream for twenty minutes because of the fast current. We did some invasive species monitoring and mapping but we didn't see any on this trip. We did encountered with some natives along the banks, which included palmetto, live oak, pine, may haw, tupelo, native blueberries, liverwort, mosses and ferns, kings birds , few small minnows and tadpoles. There was some limestone seeps lined the banks on the right in places. Gretchen notices there was a very limited buffer on this section of river. Because there was a clear fields near the river edge. So we GPS that location near that large oak tree where we all turn around @, so we can do a review of the river buffer regulations. Which there was a few small streams flowing into river from either side along the way. There was a slough on the right not far from the start had a old cement dam.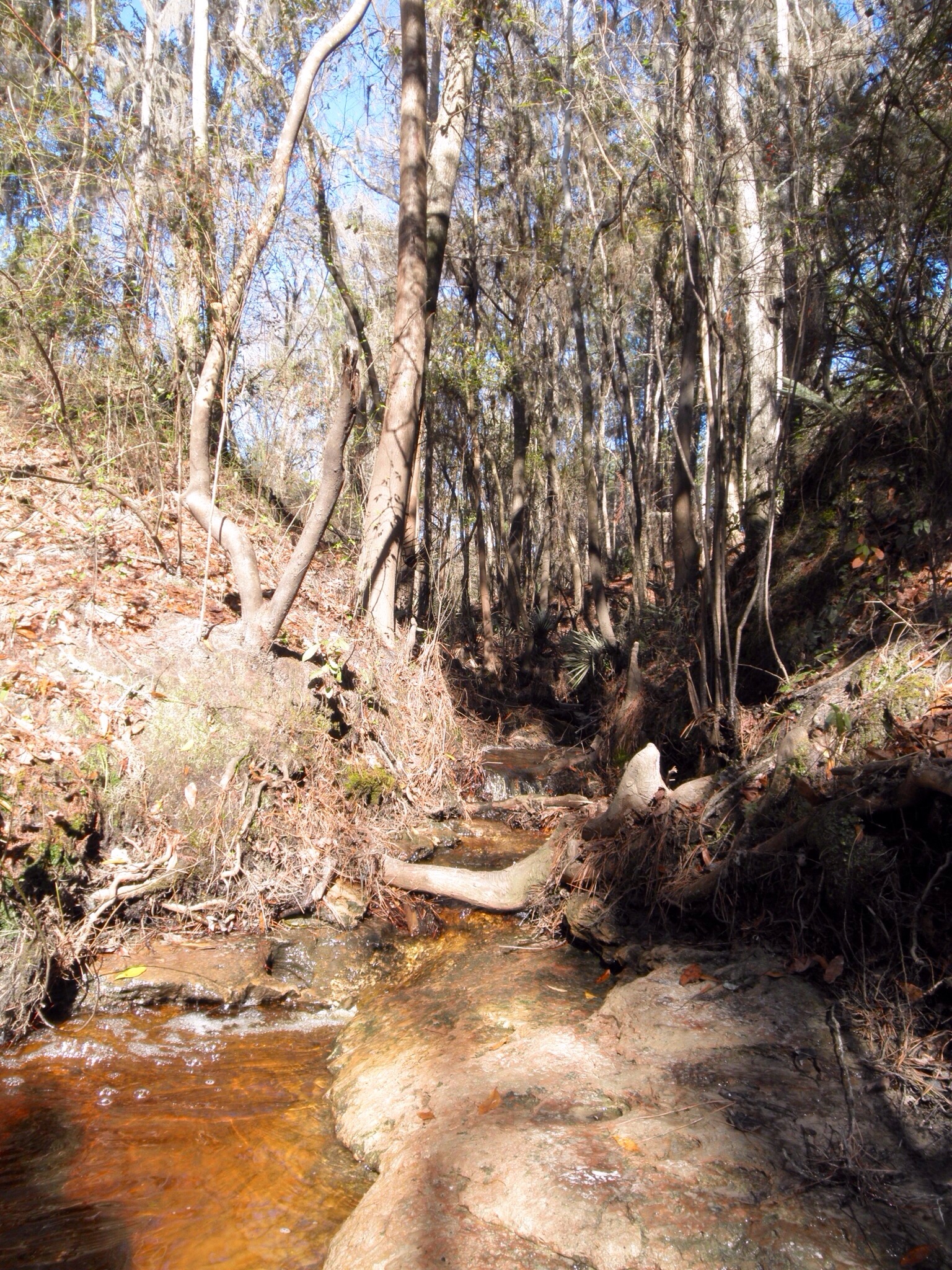 The Alapaha river is like a Jungle-like wildness in its remoteness and luxurious with exotic vegetation, the dark reddish-brown waters of the Alapaha wind through a swampy wonderland teeming with wildlife. Signs of habitation are rare along the river's course; only a few isolated cabins intrude on the remote tranquility.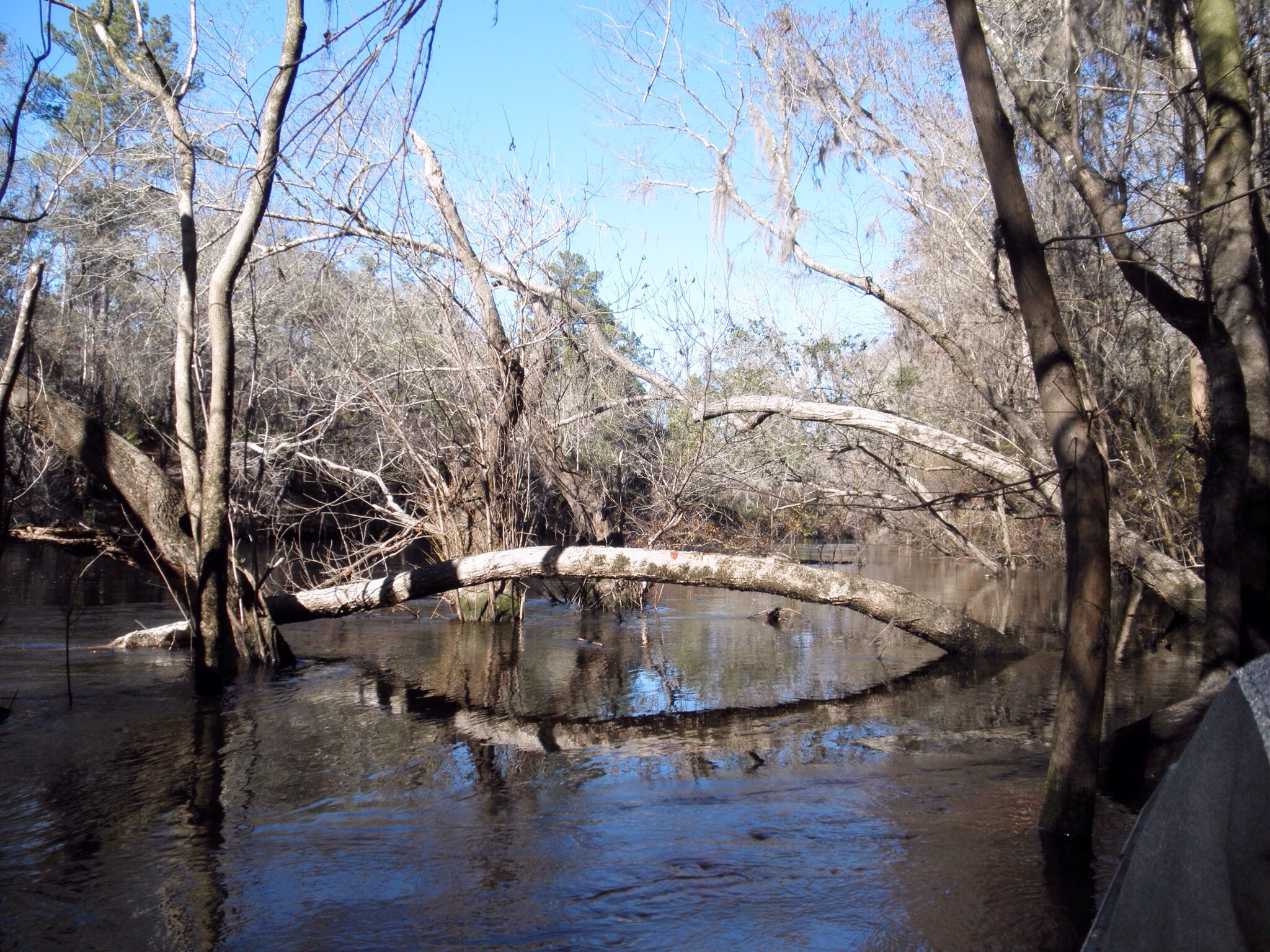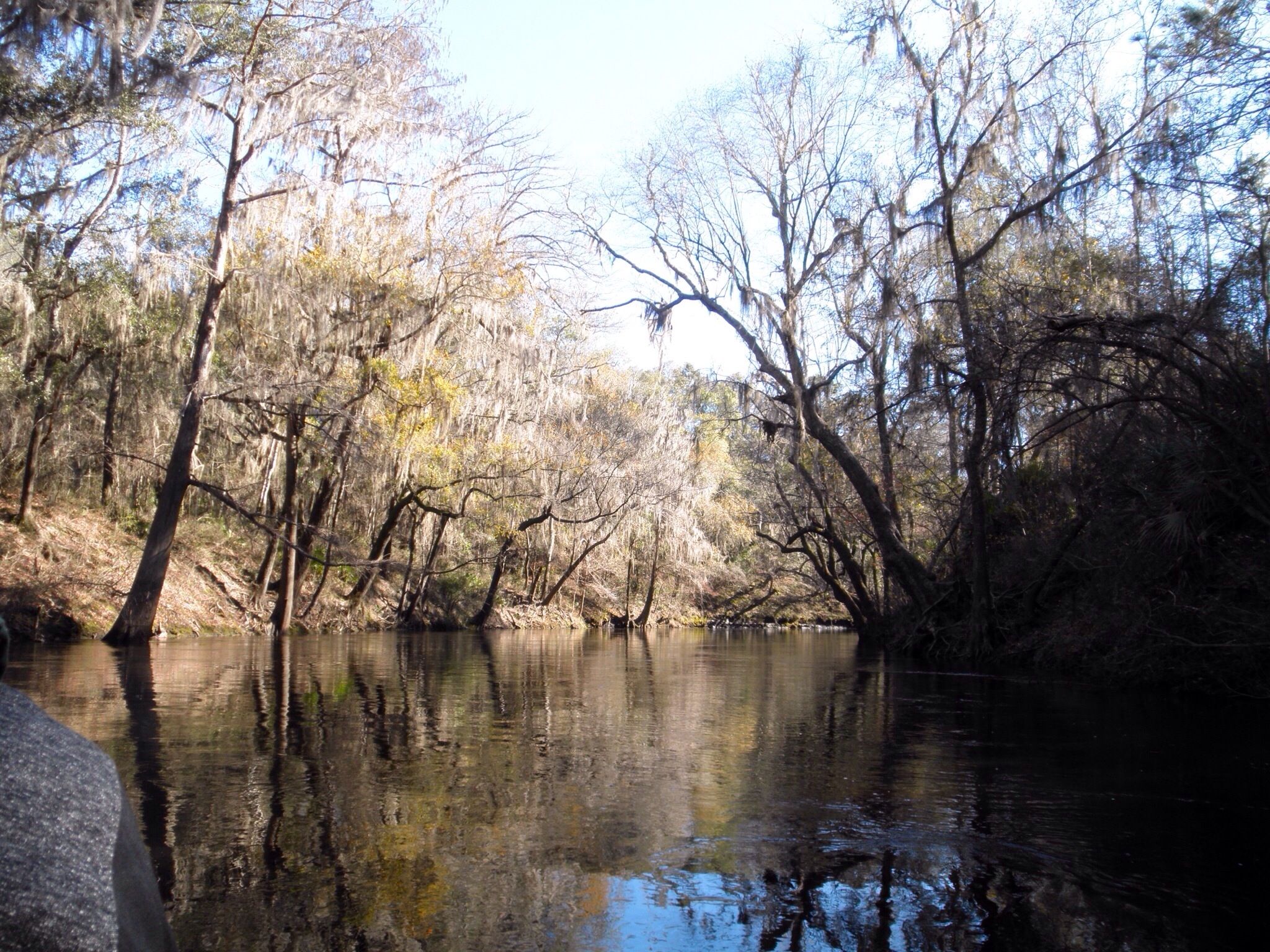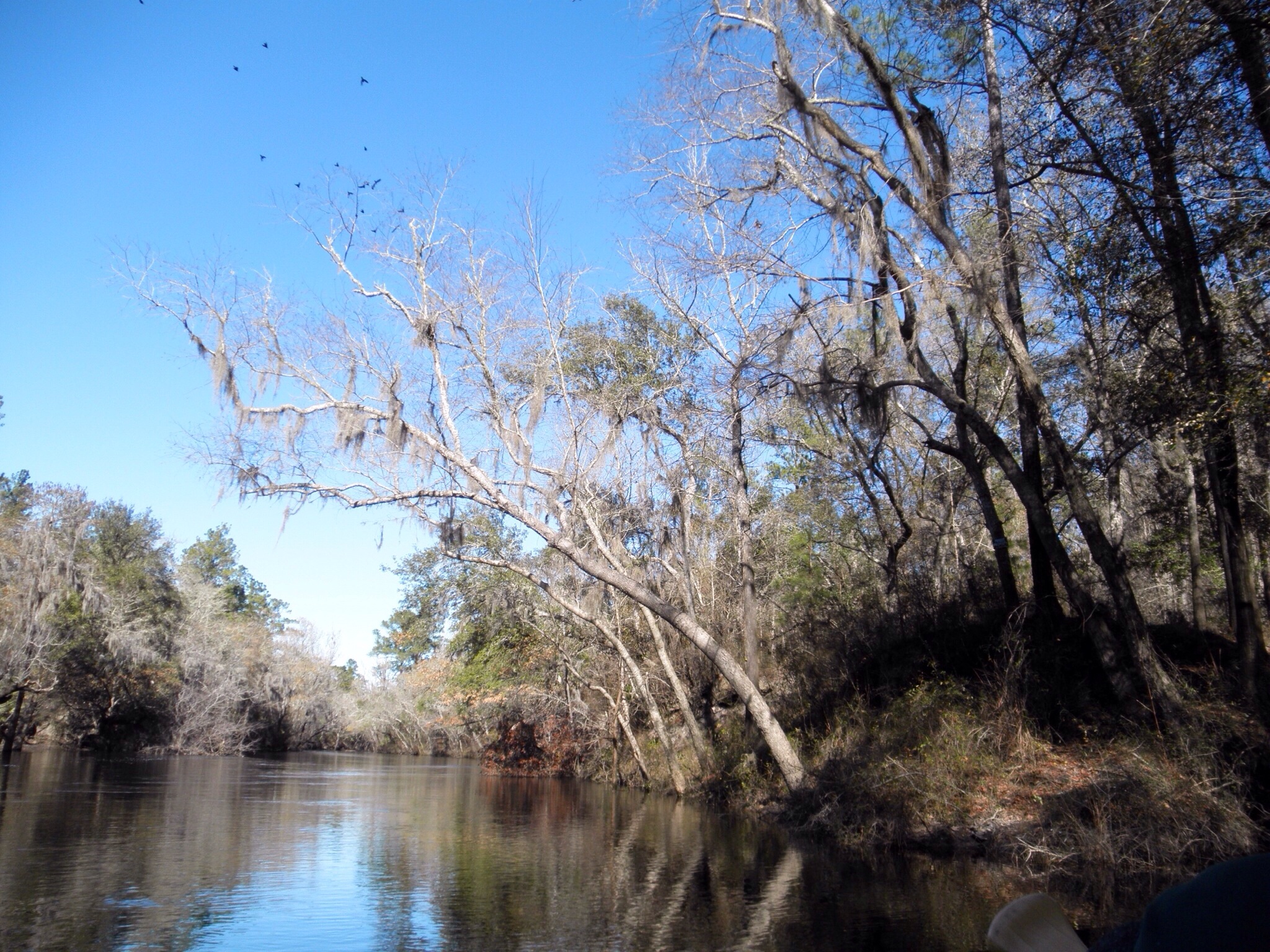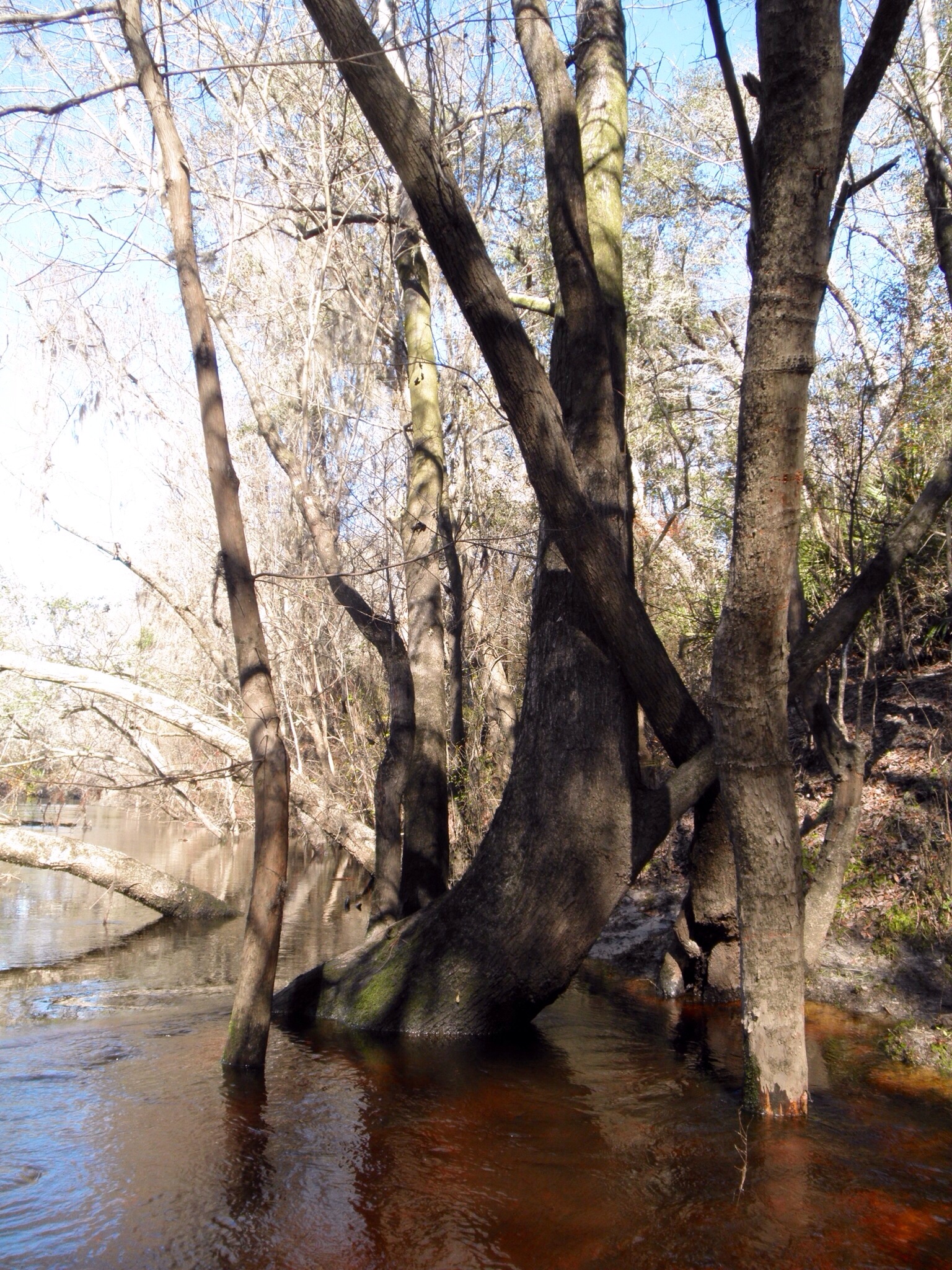 Thanks, Bret Wagenhorst for the photo's. -CLG
Short Link: