Sunny with a light breeze, not too hot, not too cold, water low and a bit slow, but a fine time was had by all, at the BIG Little River Paddle Race Saturday 16 May 2015 in Reed Bingham State Park. Well, Dwight Griner did clock in slower than the previous two years, but the low water probably caused that, and he still won again.
WWALS thanks Friends of Reed Bingham (FORB), the sponsors, the volunteers who helped, and especially the paddlers. Here we see race organizer Bret Wagenhorst calling out the names of the winners, with Treasurer Gretchen Quarterman handing out the prizes; Ambassador Dave Hetzel also said a few words about WWALS.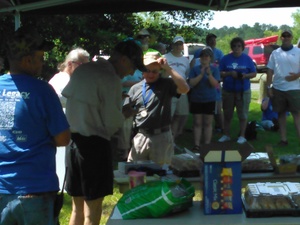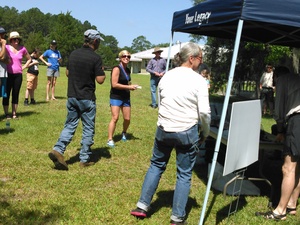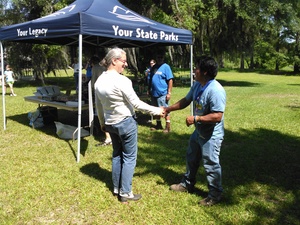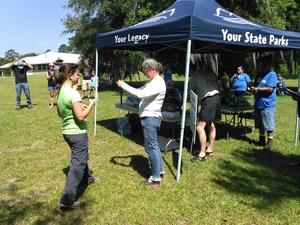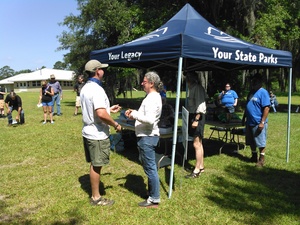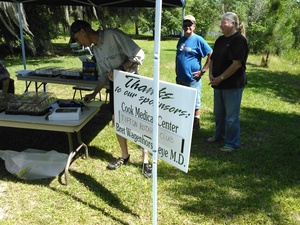 Thanks again to the sponsors: Tifton Rotary Club, Cook Medical Center, and Bret Wagenhorst, MD. That's the eye doctor himself leaning over the winners' list.
Upcoming events
WWALS President John S. Quarterman said a few words about upcoming events. These event are FREE! All we ask is that you are a current member of WWALS Watershed Coalition. If not, it's easy to join online today at /donations/. You do not have to be a member to come on this outing. If you like the experience, we recommend that you join to support the efforts of WWALS, including these upcoming events: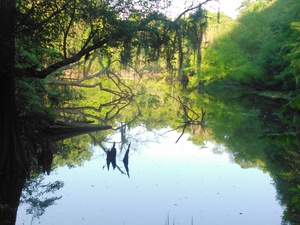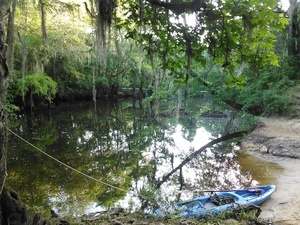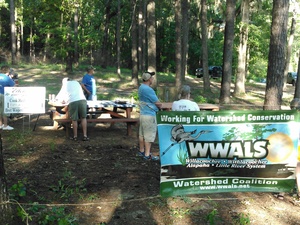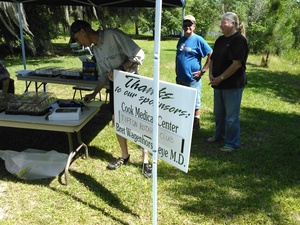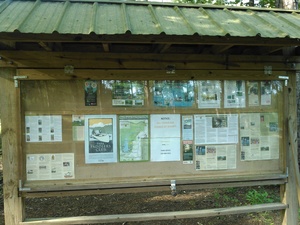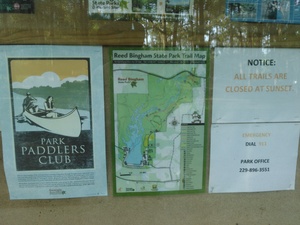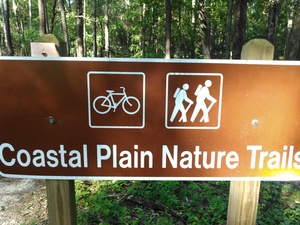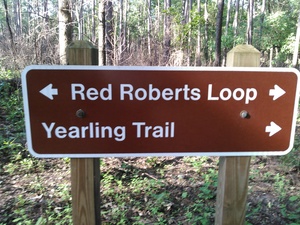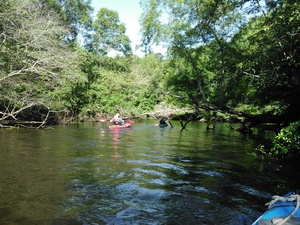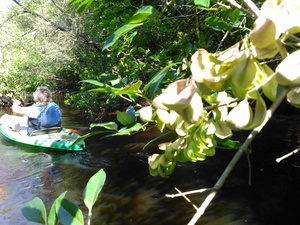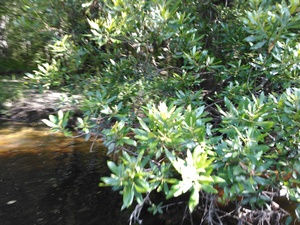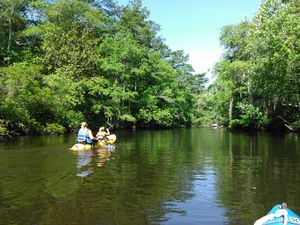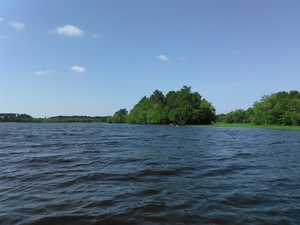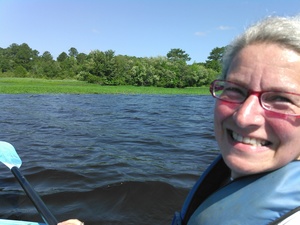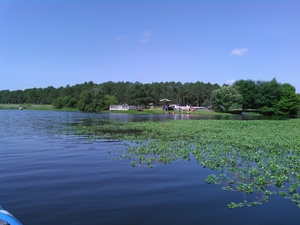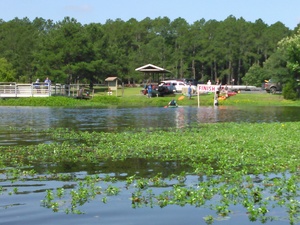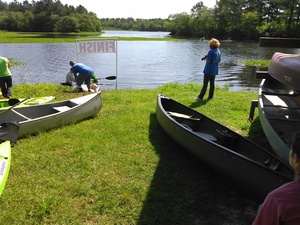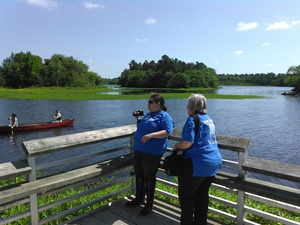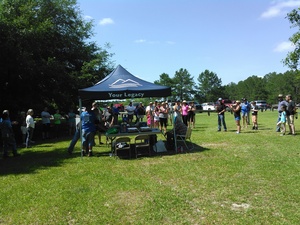 -jsq
Short Link: