FOR IMMEDIATE RELEASE
WWALS Watershed Coalition becomes a Waterkeeper Affiliate to Patrol and Protect the Withlacoochee and Alapaha Rivers and all their tributaries.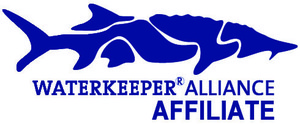 Adel, (June 12, 2015) — The Waterkeeper Alliance Board of Directors approved WWALS Watershed Coalition, Inc. as a Waterkeeper Affiliate on June 4th, 2015. WWALS Watershed Coalition, a Waterkeeper Affiliate, will work to conserve our central south Georgia and north Florida watersheds by combining firsthand knowledge of the watersheds with an unwavering commitment to the rights of the community and to the rule of law.
"Waterkeeper Alliance is thrilled to have WWALS as the eyes, ears, and voice for this vital watershed and community," said Robert F. Kennedy Jr., Waterkeeper Alliance President. "Every community deserves to have swimmable, drinkable and fishable water, and WWALS is the right leader to fight for clean water in the region."
WWALS Watershed Coalition advocates for conservation and stewardship of the Withlacoochee, Willacoochee, Alapaha, and Little River Systems watershed in south Georgia and north Florida through awareness, environmental monitoring, and citizen activities.
"WWALS' aim as a WATERKEEPER Affiliate," said John S. Quarterman, President, "is to leverage WATERKEEPER's widespread network of Riverkeepers and campaigns to assist with our advocacy for issues that extend beyond our watersheds, for improved quality of life for all citizens whether they rely on water for drinking, recreation, agriculture, or industry. "
"WWALS will have an incredibly important job," added Marc Yaggi, Executive Director of Waterkeeper Alliance. "Waterkeeper Affiliates defend their communities against anyone who threatens their right to clean water, from law-breaking polluters to irresponsible government officials. Until our public agencies have the means necessary to protect us from polluters, and the will to enforce the law, there will always be a great need for people like WWALS to fight for our right to clean water."
About WWALS
WWALS holds frequent outings and cleanups on our tea-colored blackwater rivers, including water quality and invasive species monitoring, plus seminars inside. Most of these events are free, while WWALS members and sponsors support our advocacy for clean water in all our watersheds and under our feet in the Floridan Aquifer, as well as for clean energy, and against wastewater overflows, fracking, and fracked methane pipelines. WWALS is always looking for more committee members to help with that advocacy, and to finish the Alapaha River Water Trail and start the Withlacoochee River Water Trail.
Memberships are tax-deductible: WWALS is an IRS 501(c)(3), retroactive to incorporation as a Georgia nonprofit in June 2012. WWALS was founded by local citizens from Lowndes, Tift, and Berrien Counties, Georgia, and since joined on the board and committees by others from Hamilton County, Florida, with members from Atlanta to Orlando. Several openings are coming up on the WWALS board at the July Annual Meeting; applications are being accepted now.
About Waterkeeper Alliance
Waterkeeper Alliance is a global movement uniting more than 240 Waterkeeper organizations and Affiliates and focusing citizen advocacy on the issues that affect our waterways, from pollution to climate change. Waterkeepers and Affiliates patrol and protect more than 2 million square miles of rivers, streams and coastlines in the Americas, Europe, Australia, Asia and Africa. Waterkeeper Alliance was founded in 1999 by veteran Waterkeepers and Robert F. Kennedy, Jr. Learn more at: www.waterkeeper.org or follow @Waterkeeper on Twitter and Facebook.
CONTACT:
John S. Quarterman, President, WWALS Watershed Coalition, Inc., 229-242-0102, wwalswatershed@gmail.com, www.wwals.net, P.O. Box 88, Hahira, GA 31632
Tina Posterli, News Media Specialist, Waterkeeper Alliance (212) 747-0622 ext. 113; tposterli@waterkeeper.org
===
-jsq
Short Link: