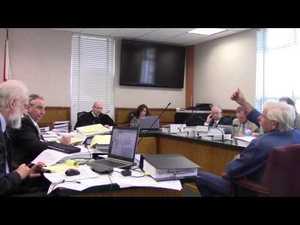 Sabal Trail didn't want to hear that Sierra Club is funding part of WWALS' legal expenses and they really didn't want to hear about Spectra's speckled history of safety and compliance. The Respondents also didn't expect the WWALS pipeline welder expert witness in this third and last day of the final hearing.
DEP tried to argue their own key applicant process substance person couldn't qualify as an expert witness for WWALS. A sitting Suwannee County Commissioner testified. A fireman who lives near the proposed compressor station said a few words about Sabal Trail saying one thing and doing another. A string of WWALS witnesses talked about generations of use and enjoyment, joining WWALS because WWALS took in the upper Suwannee as territory, more new WWALS members, WWALS as a Waterkeeper® Alliance Affiliate.
The Respondents rebuttal witnesses were Cardno contractor Greg Jones, Spectra Energy construction overseer Marty Bass, and Alan K. Lambeth, Director, Engineering Design, Spectra Energy. Lambeth, who came in from Houston to testify in "the middle of nowhere" as he characterized this place in which we are living. Lambeth went on for a very long time about operations compliance, safety, and even explicitly referred to PHMSA, the Pipeline and Hazardous Materials Safety Agency. Yet when WWALS counsel William R. Wohlsifer asked to strike because of the judge's previous order not to talk about safety, all the judge said was he would give the testimony its appropriate weight. After WWALS expert witness Dennis Price rebutted the rebuttal, WWALS counsel mentioned Lambeth's safety testimony in his summation.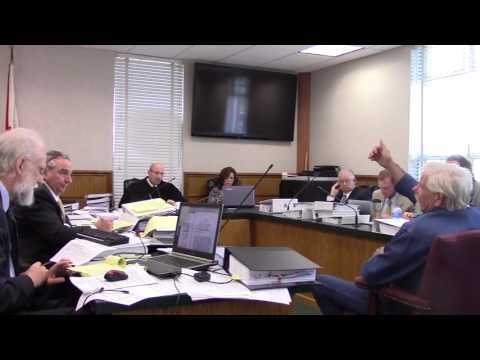 Here are WWALS videos of each witness, followed by a video playlist. See also the WWALS videos of the first day and the second day. Here is much more about this case, including how you can help WWALS defend our members, the Suwannee River, and the Floridan Aquifer.
Here's a video playlist:

Videos: More WWALS witnesses, rebuttal, Spectra speaks, and WWALS counsel summation
FDEP Notice of Intent to Issue to Sabal Trail an Environmental Resource Permit (ERP) and Easement to Use Sovereign Submerged Lands (Easement),
Day 3, Final Hearing, DOAH Case 15-004975, WWALS v. Sabal Trail & FDEP,
Willard Randall, Carlos Herd, Guy Means, Richard Gamble, Dale Jenkins, Dana Stevens, Lori McCraney, Debra Johnson, Deanna Mericle, John S. Quarterman, Dennis Price, Greg Jones, Marty Bass, Alan Lambeth,
Video by Gretchen Quarterman for WWALS Watershed Coalition (WWALS),
Jasper, Florida, 21 October 2015.
-jsq
Short Link: