Your calls are working! Sabal Trail's allies failed three times to whip up enough votes to pass this travesty.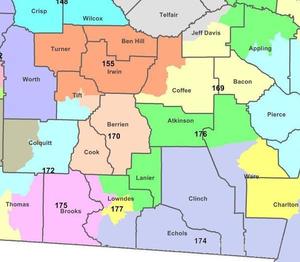 Now please keep calling your state legislators and ask them to stay strong voting against SR 954 until Sabal Trail and Transco easements are taken out of it. It's currently postponed until next Tuesday, March 22nd, so there's time to call them through the weekend.
If Georgia Power, the EMCs, and GDOT want their easements, they should also be helping us strip Sabal Trail and Transco out of this bill. A fracked methane pipeline drilling under Okapilco Creek and the Withlacoochee, Ochlockonee, Flint, and Chatthahoochee Rivers is no advantage to anybody in Georgia. Or the Suwannee River in Florida: if you're in Florida, you probably know somebody in Georgia you can ask to call their Georgia legislator.
Who to Call
Continue reading