12 + 4 boats and about 18 paddlers went even faster down the Alapaha River than we expected: six hours on the water between GA 168 and GA 122, including a lunch stop. That's about 3 miles per hour on a chilly morning and a fine breezy warm day. And there were bon-bons and kumquats!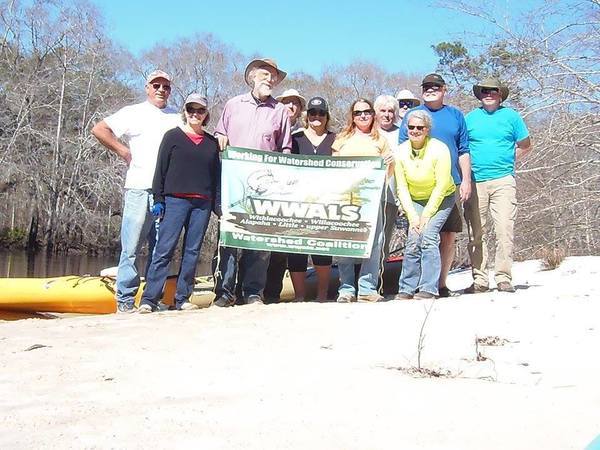 WWALS banner at lunch stop; picture by Gretchen Quarterman for WWALS.
Lots of native vegetation, no invasive species, some birds (buzzards, ducks, heron, flycatcher, cardinals), no animals on the land or in the water. People fishing at Lakeland said they didn't even get a nibble. I did see a few fish beds below a creek confluence.
The water level was Continue reading →