Update 2017-10-05: Press Release.
Yesterday we found a fresh sinkhole within 60 feet of Sabal Trail's pipe under Suwannee River State Park (SRSP), between the Suwannee River and the drill site in Hamilton County.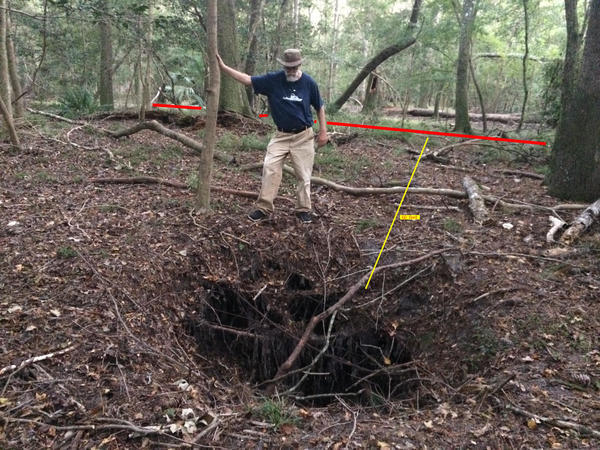 These pictures are by Christopher J. Mericle. He is a WWALS member, and also the Chair of the North Florida Working Group of the Suwannee-St. Johns Group, Sierra Club Florida.
You can see the sinkhole extends underground to the south, on the far side in this picture, towards the pipeline: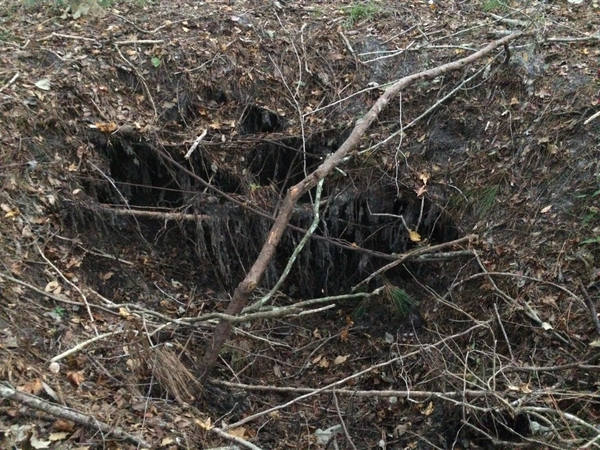 The sinkhole is only about sixty feet from the pipeline, according to us pacing off the distance. Cracks underground can easily go hundreds of feet.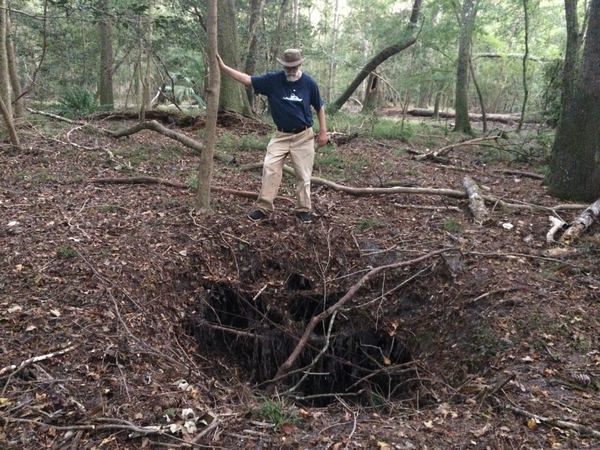 Chris was quite positive this sinkhole was not there a few months ago. He lives near there in Hamilton County, and is very familiar with this area of SRSP. I have also been through the pipeline's route through SRSP in Hamilton County more than once this year, and I have not seen this sinkhole before.
Here's a picture of the north side of the sinkhole: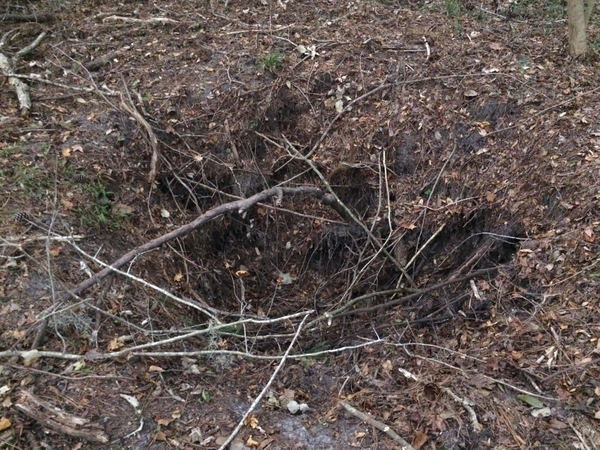 This sinkhole is at about MP 267.8 on Sabal Trail alignment map 1657-PL-DG-70197-270:

Sabal Trail alignment map 1657-PL-DG-70197-270 courtesy Lowndes Area Knowledge Exchange (LAKE).
This new sinkhole is slightly west of the ones we showed Ted Yoho FL-03 back in May 2016. Those are all still there, and Ted Yoho still hasn't done anything (but you can!) to get rid of Sabal Trail and get on with solar power for the Sunshine State.
-jsq, John S. Quarterman, Suwannee RIVERKEEPER®
You can join this fun and work by becoming a WWALS member today!
Short Link: