Pesticide dust blew across the road between the Withlacoochee and Suwannee Rivers just the other day: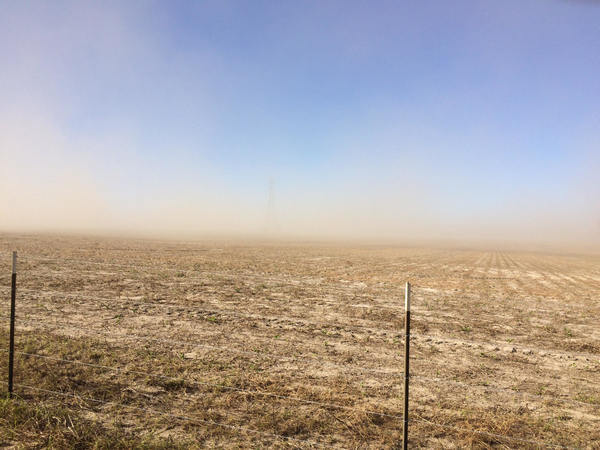 Photo: WWALS member Chris Mericle, looking north from SW 69th Drive
Nearby resident and WWALS member Brit McClung says:
"A good portion the chemicals that are applied to that field wind up on my front porch, on me and in my lungs with the dirt."
His land is just northeast and a church is southeast of the viewpoint of the above picture, marked in this google map still, at 30.435601, -83.178771: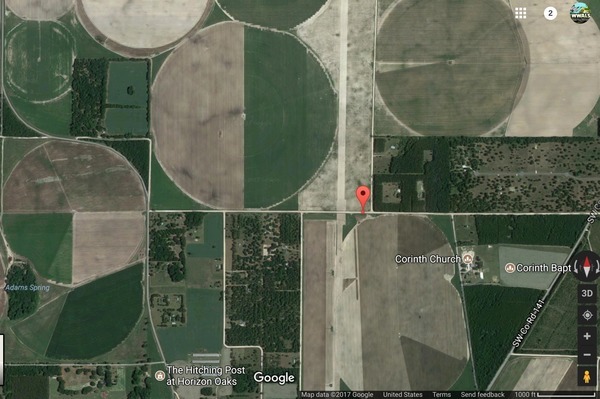 For the interactive google map, follow this link.
In the dust storm picture, two power line pylons are vaguely visible. Chris Mericle says that's the same power line paralleled by the Sabal Trail fracked methane pipeline. You can see Sabal Trail's fresh scrape in the 2016 aerials of the google map. Its construction and any further erosion, sinkholes, leaks, etc. also contribute to air pollution as well as water issues.
The Hamilton County Property Appraiser says the owner of the land pictured is Partridge Pea Farms LLC, PO Box 2407, Alachua, FL 32616, which owns quite a spread thereabouts, nine parcels, all bought 2012 or more recently, to the tune of 1,673.35 acres: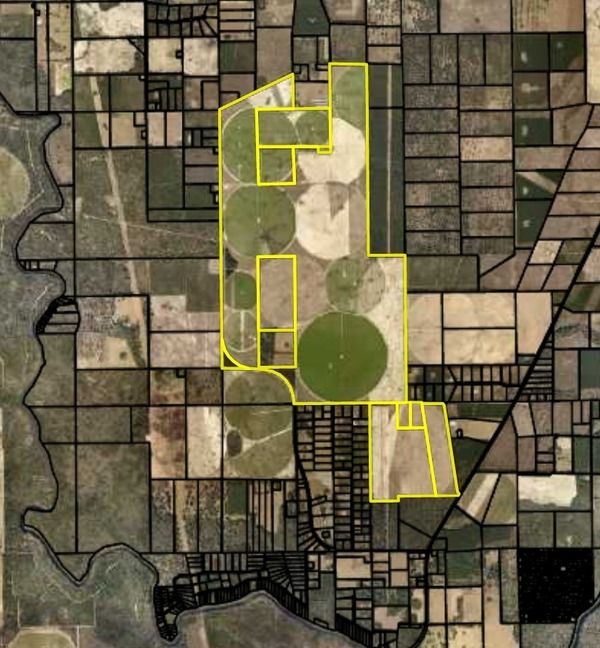 Photo: Hamilton County Property Appraiser. Withlacoochee River on left and bottom; Suwannee River bottom right corner.
There's likely residual fertilizer also blowing off that land, which can't be helping reduce the nitrate runoff into rivers and springs required by the Suwannee River Basin BMAPs.
Speaking of springs, notice in the lower left of the above google map still Adams Spring, on land owned by Lakeland Sands, which is among the recent Bill Gates purchases, now organized under Generation Farms. Adams Spring is completely surrounded by agricultural land now, with only a fringe of trees left.
I don't know whether anything was blowing off Lakeland Sands land at the time, but the Partridge Pea dust storm looks like it easily could have blown that far. Maybe Generation Farms would like to lead the way to fewer dust storms, less runoff, and fewer pesticides.
-jsq, John S. Quarterman, Suwannee RIVERKEEPER®
You can join this fun and work by becoming a WWALS member today!
Short Link: