This Saturday, several WWALS people are heading for Cedar Key to present and ask for questions, suggestions, etc. about:
who we are: WWALS Watershed Coalition is Suwannee Riverkeeper
what we do (outings, races, water trails, water quality, advocacy, etc.),
how that benefits Cedar Key (which is downstream from everything we do),
and we're holding a songwriting contest in Cedar Key on June 23rd.
The main goal is encouraging long-term interactions between Cedar Key and Suwannee Riverkeeper.
The secondary goal is to organize the songwriting contest.
When: All day, Saturday, May 5, 2018
Presentation at 3PM
Or let us know and we'll come to your office.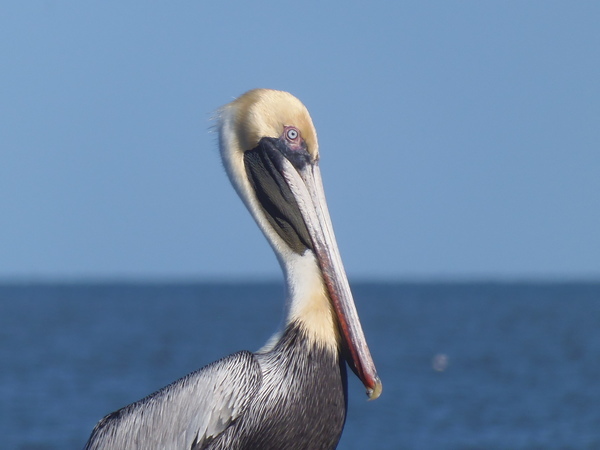 Photo: Pelican at Cedar Key, by Gretchen Quarterman, 2018-02-25
Contact: John S. Quarterman
contact@suwanneeriverkeeper.org
229-560-4317 (cell)
Where: Nature's Landing Condos,
7041 Depot St, Cedar Key, FL 32625
And some of us will be attending the 34th Annual Cedar Key Small Boat Meet, paddling over to the island for lunch, and going to their potluck at 7:30 PM at the Community Center.
See you in Cedar Key Saturday!
-jsq, John S. Quarterman, Suwannee RIVERKEEPER®
You can join this fun and work by becoming a WWALS member today!
Short Link: