Paddle scenic Banks Lake on a Friday night as the setting sun enhances its beauty and the full moon sheds a bit of light on its night time mysteries.
When: 7 PM, Friday, July 27, 2018
Put In: Banks Lake Boat Ramp, 307 Georgia 122, Lakeland, GA 31635, in Lanier County.
GPS: 31.03492, -83.09619
Take Out: Banks Lake Boat Ramp, which is on the Alapaha River Water Trail.
Bring: the usual personal flotation device, boat paddles, food, drinking water, warm clothes, and first aid kit. Also trash pickers and trash bags: every WWALS outing is also a cleanup. And for this moonlight paddle: a light.
Free: This outing is free to WWALS members, and $10 (ten dollars) for non-members. We recommend you support the work of WWALS by becoming a WWALS member today!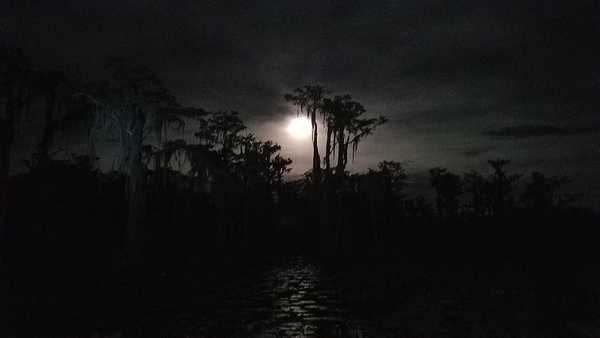 Full moon cypress, Banks Lake, 2017-07-08
Continue reading