Paddle scenic Banks Lake on a Friday night as the setting sun enhances its beauty and the full moon sheds a bit of light on its night time mysteries.
When: 7 PM, Friday, July 27, 2018
Put In: Banks Lake Boat Ramp, 307 Georgia 122, Lakeland, GA 31635, in Lanier County.
GPS: 31.03492, -83.09619
Take Out: Banks Lake Boat Ramp, which is on the Alapaha River Water Trail.
Bring: the usual personal flotation device, boat paddles, food, drinking water, warm clothes, and first aid kit. Also trash pickers and trash bags: every WWALS outing is also a cleanup. And for this moonlight paddle: a light.
Free: This outing is free to WWALS members, and $10 (ten dollars) for non-members. We recommend you support the work of WWALS by becoming a WWALS member today!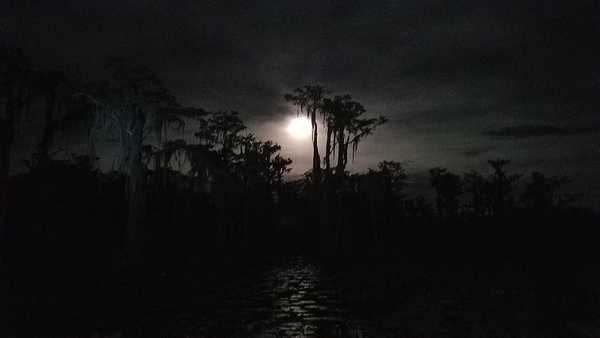 Full moon cypress, Banks Lake, 2017-07-08
Duration: 2-4 hours
Shuttle distance: None
Shuttle duration: None
Paddle distance: Free reign
Paddle duration: 2-4 hours
Gauge: None
Host: Phil Hubbard
Contact: Phil Hubbard
Backup: in case of high or low water is: None. In case of bad weather, everything nearby will have the same weather. Banks Lake was drained last year to reduce invasive species, and is slowly refilling; see pictures below.
More: For more outings and events as they are posted, see the WWALS calendar.
-jsq, John S. Quarterman, Suwannee RIVERKEEPER®
You can join this fun and work by becoming a WWALS member today!
I took these pictures Thursday, April 26, 2018. The human for scale is WWALS E.D. Gretchen Quarterman.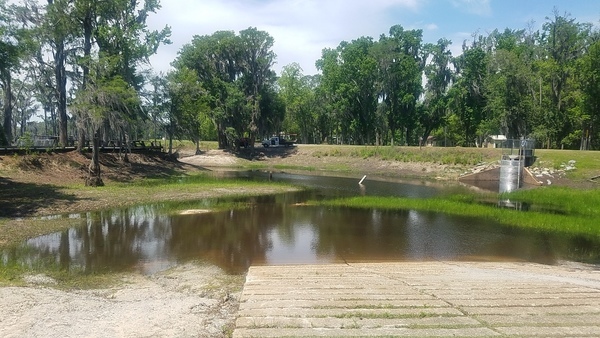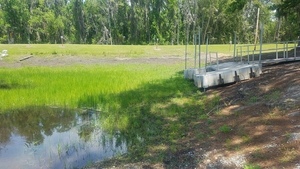 Floating dock not floating, Boat Ramp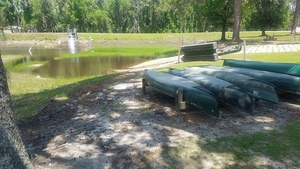 Canoes and water at bottem of ramp, Boat Ramp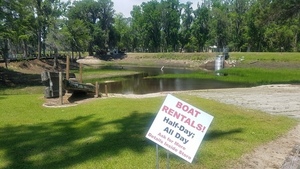 Boat Rentals (probably wont be open), Boat Ramp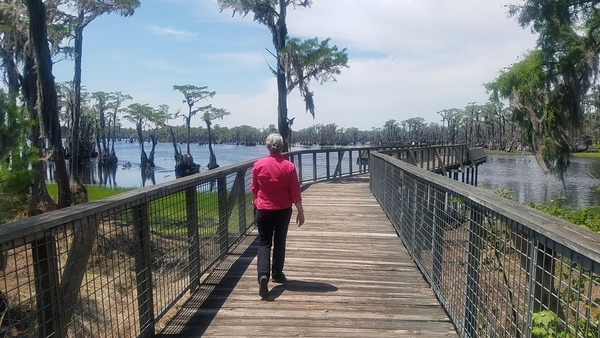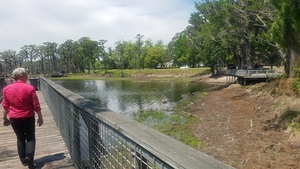 Still pretty low, Boardwalk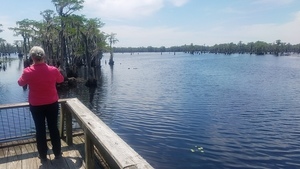 Plenty to paddle on, Boardwalk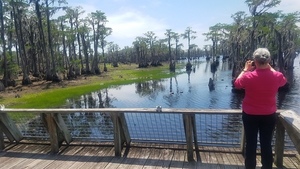 Grass starting to submerge, Boardwalk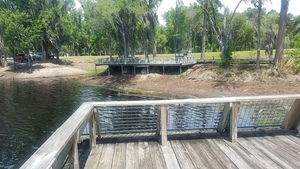 Picnic area, Boardwalk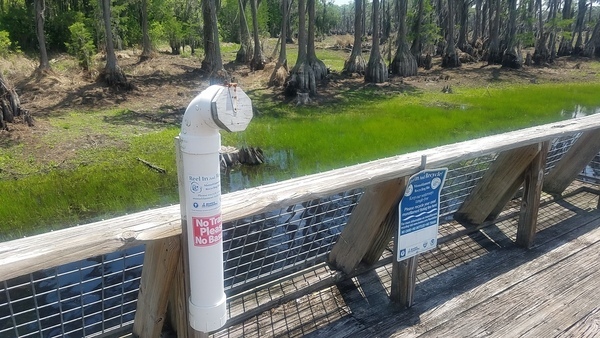 Short Link: