Looks like plenty of water at Pafford's Landing to do another leg of the 2018 Alapaha Quest.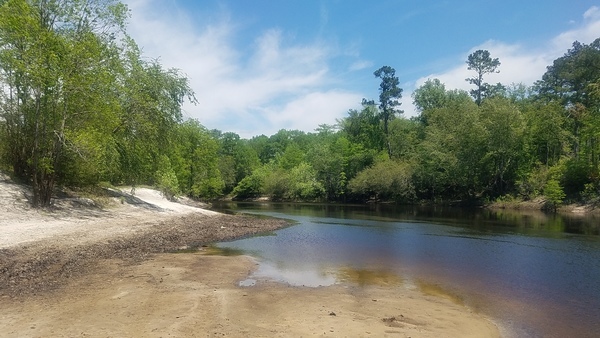 The Statenville Gauge showed 3.1 feet (79.2 NAVD88) when I took these pictures (12:30 PM Thursday, April 26, 2018), and four days later is down to 2.48 feet (78.58 NAVD88). That's half a foot above our nominal lowest boatable level of 2′ (7.81 NAVD88).
The Alapaha, GA Gauge was at about 4.6 feet (212.2 NAVD88) and four days later is up to 7.25 feet (214.85 NAVD88). That's still below our nominal 9′ (216.6 NAVD88) lowest boatable level, but we may have set that too high.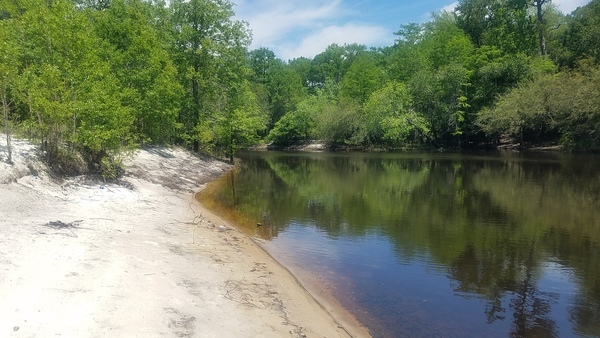 On our March 4, 2018 paddle from Sheboggy to Rowetown Church, the Alapaha Gauge read 7.7′ (215.3 NAVD88), while the Statenville Gauge read about 6.2′ (82.3 NAVD88) and we had a fine time. Seems like we need to set the lowest boatable level higher for the Alapaha Gauge.
So maybe the river level is a tad low for Sheboggy, but the current level on the Alapaha Gauge there is above our nominal 2′ (209.6 NAVD88) for Berrien Beach Boat Ramp. That water is heading downstream, so lower down the river should be high enough in a few days, for example at Pafford's Landing or Lakeland Boat Ramp.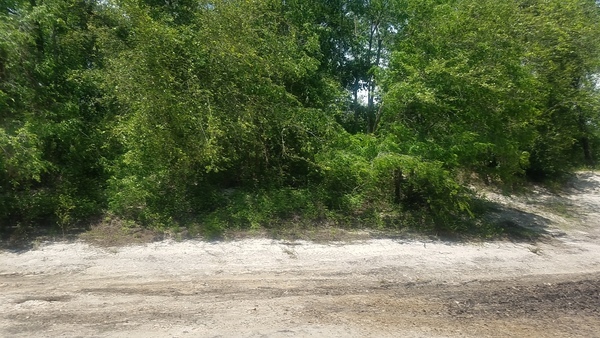 GDOT is moving these signs to the west side of the river, where they belong. There was confusion because the turnoff to Lakeland Boat Ramp is at the same place.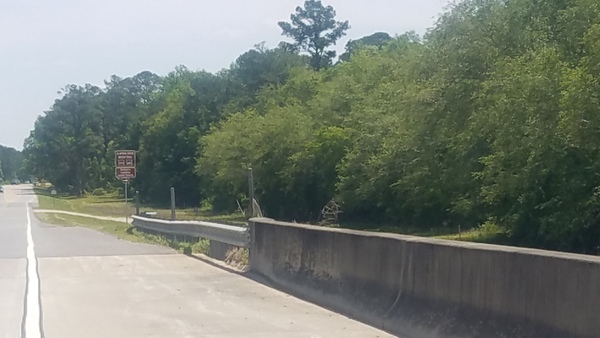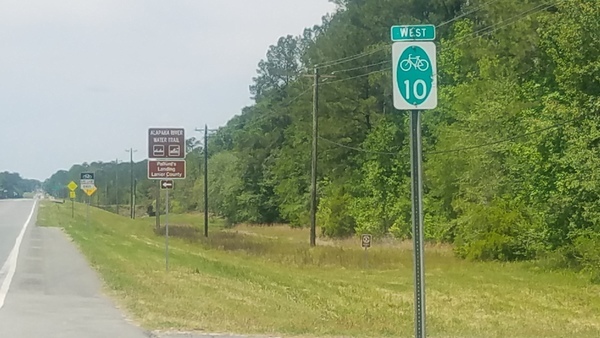 -jsq, John S. Quarterman, Suwannee RIVERKEEPER®
You can join this fun and work by becoming a WWALS member today!
Short Link: