Update 2018-07-05: All the winners. Update 2018-07-16: All the paddlers.
FOR IMMEDIATE RELEASE
Hahira, GA, April 29, 2018 — With the first-ever winner from Florida and a new record time, the next two categories one each from Tift and Lowndes Counties, Georgia, and a record number paddlers from 4 to 67 years old, the BIG Little River Paddle Race at Reed Bingham State Park Saturday was a fun time and a successful fundraiser for Friends of Reed Bingham State Park (FORB) and WWALS Watershed Coalition (WWALS).
Lloyd Reeves drove three hours from Crescent City, Florida, with a very fast kayak, to become the first-ever Florida winner, and he proved himself a winner in another way with the prize.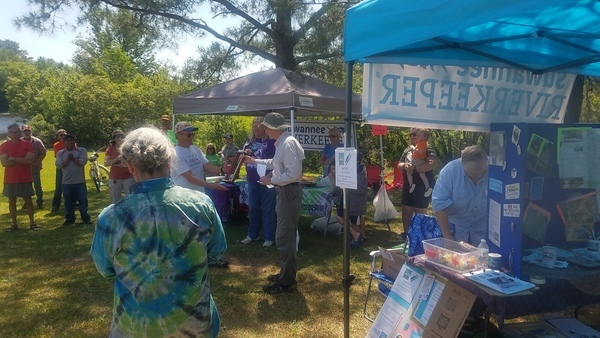 In addition to the First Prize trophy, winner Reeves got a hundred dollar bill from race organizer Bret Wagenhorst of WWALS. and a matching hundred dollar bill from Dianne Walters of FORB. Reeves then Continue reading →