Update 2019-10-19: The rest of the WWALS videos of the entire Public Hearing.
Bradford BOCC voted 3:2 for the Chemours Trail Ridge South titanium mine on SRWMD land. Commissioner Chris Dougherty (District 3) made the motion, Kenny Thompson (District 2) seconded, Frank Durrance (District 5) aye, Danny Riddick (District 4) nay, Ross Chandler (District 1) nay.
Here's the WWALS video:

Chemours titanium mine expansion, Bradford BOCC 2019-10-17
Video by John S. Quarterman for WWALS Watershed Coalition (WWALS), Bradford County Courthouse, Starke, Florida.
I will post more videos later of the two hours of public comment, including numerous specific citations of faults with the mining application, as well as the very professional-seeming Chemours slide show, which nonetheless omitted important features such as the FDEP Consent Order and whether Twin Pines Minerals is involved.
This is not the end of the story. Several speakers warned them they were setting themselves up for lawsuits about the improper notice of last night's Public Hearing. According to Chemours, they still need many permits:
Formal Wetland Jurisdictional Determination — Florida Department of Environmental Protection (Approved; pending final notification) and Army Corps of Engineers (Approved)
Industrial Wastewater Permit — Florida Department of Environmental Protection
Consumptive Use Permit — St. Johns River Water Management District
Environmental Resource Permit — Florida Department of Environmental Protection
Army Corps of Engineers
Protected Species Permits — Florida Fish and Wildlife Conservation Commission / US Fish and Wildlife Service
Meanwhile, here are some pictures.

Movie: Chemours sued all over U.S. (206M)

Movie: CAPM letter part 1 –Parker (530M)

Movie: CAPM letter part 2 –Carol Burton (599M)

Movie: Representative of Chemours employees –Brad Hillard (154M)

Movie: No slide for FDEP Consent Order –Carol Mosley (300M)

Movie: Have you done your due diligence? –Danny Wolf (257M)

Movie: So many lawsuits against Chemours –Stasia Rudolph (312M)

Movie: Second generation Florida plant retiree –Michael Lee (678M)

Movie: Violations flow downstream –Jim Tatum (353M)

Movie: Postpone to avoid legal battle (198M)

Movie: 36 years a miner –Shane Thornton (307M)

Movie: Another generation of miners –Sam Norman (125M)

Movie: Only got notice yesterday –Amy Parker (176M)

Movie: Rights of Nature –Merrillee Malwitz-Jipson (347M)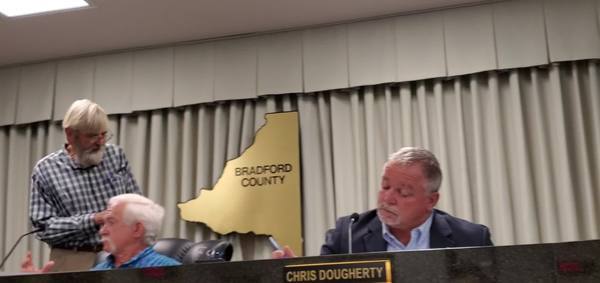 Movie: Long list of omissions in application –Paul Still (2679M)

Movie: Grew up by the mine –Chris Dougherty, Vice-Chairman (1675M)

Movie: For the mine, 3:2 (193M)
-jsq, John S. Quarterman, Suwannee RIVERKEEPER®
You can join this fun and work by becoming a WWALS member today!
Short Link: