Update 2021-10-07: A trash source success: parking lot on St. Augustine Road, Valdosta.
A month ago Bobby McKenzie found a motherlode of trash. He went upstream on Sugar Creek, then Hightower Creek, across St. Augustine Road, to the parking lot that contains Cook Out, Chick-fil-A, and Steak and Shake.
He reported it to Valdosta Code Enforcement. Since then, we've been having some fruitful conversations with the city and with business owners. More on that later.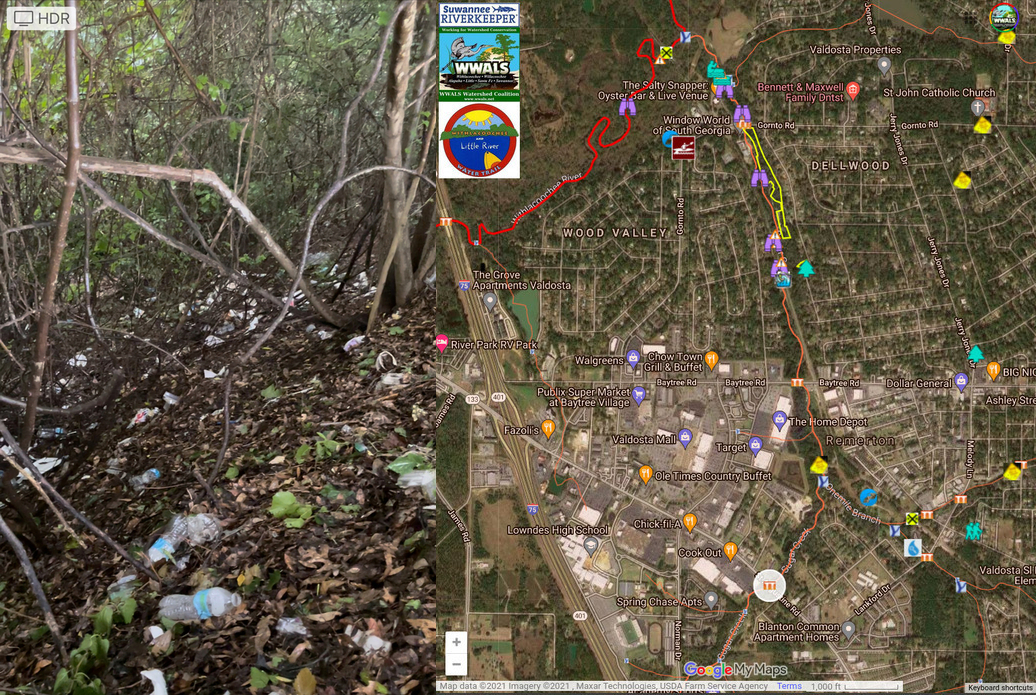 Trash heap, St. Augustine Road, Sugar Creek, Withlacoochee River
From: bobby mckenzie
To: bcorbitt@valdostacity.com
Sent: Tuesday, July 13, 2021, 11:17:14 AM EDT
Subject: Massive Valdosta Litter Source Found

Good Morning,

I would like to report 2 locations within Valdosta for being a significant contributor to a recurring litter problem to Sugar Creek. Both locations can be reached on St Augustine Road. One location is the far south end of the parking lot that is home to Hobby Lobby, Tractor Supply and fast food places Cook Out and Steak and Shake. Continue reading →