Update 2022-07-06: Withlacoochee River water quality good again 2022-07-03.
By WWALS samples Friday and Saturday, the Withlacoochee River appears clean from State Line Boat Ramp downstream, with tests also at Florida Campsites and Cleary's Bluff between Allen Ramp and the Confluence.
Upstream at GA 133, it's still bad. Possibly some of Valdosta's Thursday sewage spill is still seeping into the river, or we're just seeing residual contamination from that or from whatever got into the river from upstream of US 41 before that spill.
Around the corner at Troupville Boat Ramp on the Little River, that's OK.
There was quite a bit of rain in Colquitt County on Okapilco Creek, so more cattle manure may wash down from there.
Where all that previous contamination went is not clear. Maybe it's hiding between our weekend sample points. Or maybe it actually washed farther down, although that seems unlikely in so little time. Best guess: it got diluted.
So, as always, you have to make your own decisions about boating, fishing, and swimming. But the Withlacoochee River is looking better today than it did Friday. And the Little, Alapaha, Alapahoochee, Santa Fe, and Ichetucknee, as well as the Suwannee upstream from the Withlacoochee River Confluence, should be unaffected by all this.
Madison Health typically does not lift its advisories until it gets two successive clean tests of its own, and it hasn't taken any yet, so far as we know.

Chart: Withlacoochee OK Except GA 133 2022-07-02
For context and the entire WWALS composite spreadsheet of water quality results, rainfall, and sewage spills, see:
https://wwals.net/issues/testing
We have no new results from Valdosta, Madison Health, SRWMD, or FDEP, and no new Sewage Spills Report from GA-EPD. Apparently they're all on vacation. But WWALS is working for you.
Including a DNA test I did Saturday at State Line Boat Ramp to try to determine the source of some of this contamination.
For now, I have set red for GA 133 and left red for Langdale Park Boat Ramp (from US 41) on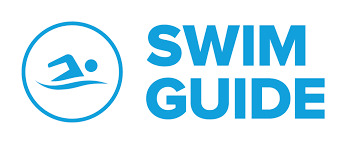 , but pretty much everything else is green.

Withlacoochee River Good Not GA 133, Swim Guide 2022-07-02
Thanks to Gus Cleary for Cleary Bluff, downstream of Allen Ramp, near the Withlacoochee River Confluence.
Thanks to Suzy Hall testing on a weekend and for herding the testing cats.
Thanks to Gretchen Quarterman for training all the testers.
There are more pictures on the WWALS website.
Thanks to Joe Brownlee and Georgia Power for a generous grant for water quality testing equipment and materials.
You or your organization could also donate to the WWALS volunteer water quality testing program.
Or maybe you'd like to become a WWALS water quality tester; please fill out this form: https://forms.gle/DzWvJuXqTQi12N6v7
-jsq, John S. Quarterman, Suwannee RIVERKEEPER®
You can join this fun and work by becoming a WWALS member today!
https://wwals.net/donations/
Short Link: