Update 2022-09-16: Clean Rivers 2022-09-15.
Bad news in Valdosta's upstream Withlacoochee River water quality results.
Too high E. coli at both GA 133 (St. Augustine Road) and US 84.
Best to avoid the Withlacoochee River for now in those stretches.
We also see high Fecal coliform for Monday at US 41 (North Valdosta Road), but OK E. coli. That is usual for after a big upstream rain, and you can see 0.61 inches on the Skipper Bridge gauge for the previous day.
But at GA 133 and US 84, Fecal coliform is within limits, while E. coli is too high. That is not what we see from cattle or hog manure runoff: when that happens, both are high, with Fecal coliform higher than E. coli.
Also, there have been no reports of sewage spills in the Suwannee River Basin in Georgia or Florida.
This GA 133 and US 84 contamination sure looks like somebody is putting something into the river again, in a pattern we used to see every few weeks, rain or no rain. The most likely place that could be done is just upstream of I-75, where a truck can drive right down to the river.
Thanks to Scott Fowler of Valdosta Utilities for getting Valdosta's upstream results posted soon after they were processed.

Chart: Bad GA 133 and US 84, Withlacoochee River 2022-09-12
For context and the entire WWALS composite spreadsheet of water quality results, rainfall, and sewage spills, see:
https://wwals.net/issues/testing
So I've marked red for GA 133 and US 84 on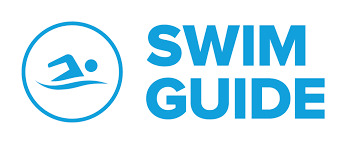 Map: Bad GA 133 and US 84, Withlacoochee River 2022-09-12
WWALS will be pulling samples Thursday for publication Friday, as usual.
-jsq, John S. Quarterman, Suwannee RIVERKEEPER®
You can join this fun and work by becoming a WWALS member today!
https://wwals.net/donations/
Short Link: