Update 2022-09-19: Ashburn sewage problem and Moultrie 2022-09-16.
Good news: all clean in all the WWALS water quality tests on the Little, Withlacoochee, and Alapaha Rivers for Thursday. Happy fishing, swimming, and boating!
Maybe see you tomorrow morning on the Roline to Hunter Creek Suwannee River paddle. The Suwannee River is usually clean upstream anyway.
Thanks to WWALS tester Elizabeth Brunner for her usual three GA 122 sites, on the Little, Withlacoochee, and Alapaha Rivers, all results good. Thanks to WWALS testers Michael and Jacob Bachrach for testing their usual three downstream Withlacoochee River sites at Knights Ferry, Nankin, and State Line Boat Ramps.
There's no update from Valdosta after its dire Monday results for GA 133 and US 84. But first there was rain that probably washed whatever it was downstream, and now there has been no rain for several days. So chances are those sites are also clean, although we do not have any more recent test results for them.
No new sewage spills have been reported in the past week in Florida or Georgia; none since the Tifton spill of September 4.

Clean Rivers, Charts 2022-09-15
For context and the entire WWALS composite spreadsheet of water quality results, rainfall, and sewage spills, see:
https://wwals.net/issues/testing
I did miss that there was a spill reported August 31 that happened August 29 in Moultrie, apparently at Sanderson Farms, judging by the address of 700 GA 133 S., Mloultrie, GA. That's right next to Okapilco Creek, although GA-EPD inexplicably says "unnamed tributary." The amount was only 500 gallons, so there probably was no significant effect.
I would update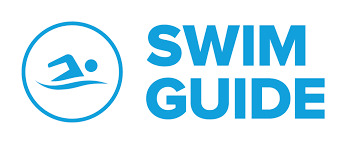 , but their servers are on the fritz again.
So instead I'll recycle this context map from the WWALS map of all public landings in the Suwannee River Basin.

Map: Rivers to the Gulf in WWALS water trail maps 2022-08-18
There are more images on the WWALS website.
Thanks to Joe Brownlee and Georgia Power for a generous grant for water quality testing equipment and materials.
You or your organization could also donate to the WWALS volunteer water quality testing program.
Or maybe you'd like to become a WWALS water quality tester; please fill out this form: https://forms.gle/DzWvJuXqTQi12N6v7
-jsq, John S. Quarterman, Suwannee RIVERKEEPER®
You can join this fun and work by becoming a WWALS member today!
https://wwals.net/donations/
Short Link: