Update 2023-02-03: Clean rivers 2023-02-02,
Avoid the Little, Withlacoochee, and Alapaha Rivers this weekend.
All three rivers tested worse for E. coli than the one-time test limit of 410 cfu/100 mL. The worst river result was at Nankin Boat Ramp on the Withlacoochee River, of 6,567. That contamination has probably washed past State Line Boat Ramp to Florida by now.
I'd also avoid fishing in Beaverdam Creek, Cat Creek, and especially Beatty Branch this weekend.
If you do want to fish, swim, or paddle this chilly weekend, I'd recommend the Suwannee or Ichetucknee Rivers.
But not the chainsaw cleanup tomorrow: we postponed that until February 19th.

Chart, Creeks and Rivers, Swim Guide Map 2022-01-26
All this contamination was washed into the creeks and rivers by big rains Wednesday.
No sewage spills have been reported in the last week in the Suwannee River Basin in Florida or Georgia.
So what is the contamination? We're working on that. At this point it seems likely to be some type of animal manure. We are ordering some more DNA test kits to find out.
Some of these results are very puzzling. What can be getting into Beatty Branch at Bemiss Road? There's no agriculture on Moody Air Force Base. Maybe it's coming down the road ditch?
Valdosta's most recent results, for Monday, are all above the 1,000 cfu/100 mL alert limit, for US 41, GA 133, and US 84 on the Withlacoochee River. That's probably related to the big rains Sunday.
Valdosta's latest downstream results are for Wednesday a week ago. They corroborate the WWALS results for Thursday a week ago.

Bad Creeks Rivers, Charts 2023-01-26
For context and the entire WWALS composite spreadsheet of water quality results, rainfall, and sewage spills, see:
https://wwals.net/issues/testing
Thanks to Elizabeth Brunner for her usual three GA 122 Thursday test sites: Folsom Bridge on the Little River, Hagan Bridge on the Withlacoochee River, and Lakeland Boat Ramp on the Alapaha River. Plus nine creek sites on Beaverdam Creek, Beatty Branch, and Cat Creek.
Thanks to new tester Cindy Vedas for two Withlacoochee River sites: Franklinville, and US 41.
Thanks to John S. Quarterman for four Withlacoochee River sites: Langdale Park, Sugar Creek just above the river, I-75, and GA 133.
Thanks to Michael and Jacob Bachrach for their usual sites: Troupville Boat Ramp on the Little River and Nankin and State Line Boat Ramps on the Withlacoochee River.
Thanks to Suzy Hall for herding the testing cats.
Thanks to WWALS E.D. Gretchen Quarterman for training the testers and ordering and delivering testing supplies.
I've most of the WWALS "beaches" for which we have recent results red on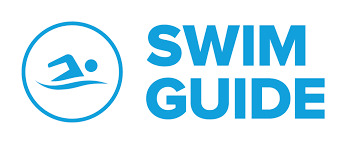 Map: Bad Creeks Rivers, Swim Guide 2023-01-26
Thanks to Joe Brownlee and Georgia Power for a generous grant for water quality testing equipment and materials.
You or your organization could also donate to the WWALS volunteer water quality testing program.
Or maybe you'd like to become a WWALS water quality tester; please fill out this form: https://forms.gle/DzWvJuXqTQi12N6v7
There are more images below.
-jsq, John S. Quarterman, Suwannee RIVERKEEPER®
You can join this fun and work by becoming a WWALS member today!
https://wwals.net/donations/

Folsom Bridge Landing, Little River @ GA 122 2023-01-26

Troupville Boat Ramp, Little River @ GA 133 2023-01-26

Lakeland Boat Ramp, Alapaha River @ GA 122 2023-01-26

Beaverdam Creek @ Ramblinwood Road, Beaverdam Creek @ Ramblinwood Road 2023-01-26

Beaverdam Creek @ Main Street, Beaverdam Creek @ Main Street 2023-01-26

Beaverdam Creek @ Park Street, Beaverdam Creek @ Park Street 2023-01-26

Beatty Branch @ Bemiss Road, Beatty Branch @ Bemiss Road 2023-01-26

Beatty Branch @ Beatty Road, Beatty Branch @ Beatty Road 2023-01-26

Beatty Branch @ Cat Creek Road, Beatty Branch @ Cat Creek Road 2023-01-26

Cat Creek @ GA 37, Cat Creek @ GA 37 2023-01-26

Cat Creek @ GA 122, Cat Creek @ GA 122 2023-01-26

Cat Creek @ Cat Creek Road, Cat Creek @ Cat Creek Road 2023-01-26

Hagan Bridge Landing, Withlacoochee River @ GA 122 2023-01-26

Franklinville, Withlacoochee River, 2023-01-26

US 41, Withlacoochee River, 2021-01-26

Langdale Park Boat Ramp, Signs, Withlacoochee River, 2023-01-26, 16:36:11, 30.8876868, -83.3238336

Sugar Creek, 2023-01-26, 16:05:33, 30.8623820, -83.3184780

I-75, Plates, Withlacoochee River, 2023-01-26, 2023:01:27 17:50:08

GA 133, Withlacoochee River, 2023-01-26, 15:25:39, 30.8500636, -83.3397011

Nankin Boat Ramp, Withlacoochee River @ Clyattville-Nankin Road 2023-01-26

State Line Boat Ramp, Withlacoochee River @ GA 133 2023-01-26
Short Link: