The Little, Withlacoochee, and Alapaha Rivers all tested good for Thursday, October 5, 2023.
But Sugar Creek was way too high in E. coli. Is Valdosta still leaking sewage from that River Street spill?
Yet downstream at GA 133 the Withlacoochee River was good.
There has been no rain this week.
So happy boating, swimming, and fishing this weekend.
Except Langdale Park, which is still walk-in only.

Chart, Rivers, Swim Guide Map 2023-10-05
If you want to get trained to be a WWALS water quality tester, please fill out the form:
https://wwals.net/?p=47084
The most recent Valdosta results we have are for Monday upstream (good) and the Friday five weeks ago, September 1st, downstream (not bad).
Valdosta's last week upstream results corroborated what WWALS saw after last week's rain.
In the last week, no new sewage spills were reported in the Suwannee River Basin in Georgia or Florida.
Thanks to Kimberly Tanner for testing the Alapaha River at Lakeland Boat Ramp and Naylor Park Beach: both showed very little E. coli.
Thanks to Gretchen Quarterman for testing State Line and Nankin Boat Ramps and Folsom Bridge Landing @ GA 122 on the Little River.
Thanks to Heather Brasell for testing upstream on the Alapaha River last Saturday.

Chart: Clean Rivers, Bad Sugar Creek 2023-10-05
For context and the entire WWALS composite spreadsheet of water quality results, rainfall, and sewage spills, see:
https://wwals.net/issues/testing
So I've marked green for all the WWALS "beaches" for which we have recent data, on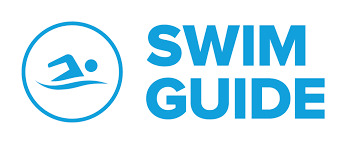 map.

Map: Clean Rivers, Swim Guide 2023-10-05
Here's a live Swim Guide Map.
Thanks to Joe Brownlee and Georgia Power for another generous grant for water quality testing equipment and materials.
You or your organization could also donate to the WWALS volunteer water quality testing program.
There are more images below.
-jsq, John S. Quarterman, Suwannee RIVERKEEPER®
You can help with clean, swimmable, fishable, drinkable, water in the 10,000-square-mile Suwannee River Basin in Florida and Georgia by becoming a WWALS member today!
https://wwals.net/donations/
Short Link: