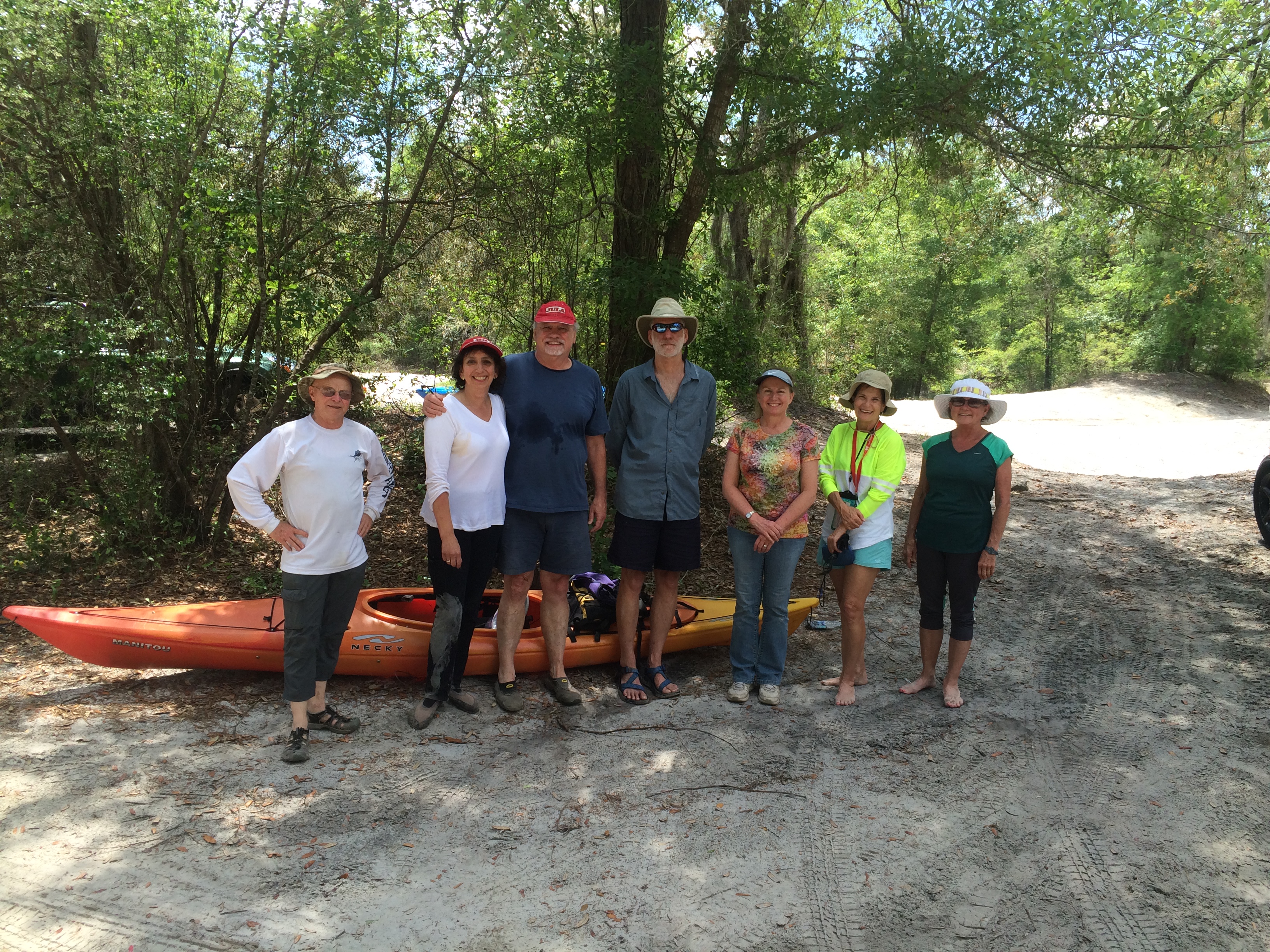 HWY 84 to Mayday.
What a great day for a paddle! The current was moving us along nicely, about 12 miles in just under 4 hours. It is a very beautiful stretch of river, very wild, many birds could be heard in the forest canopy.
cjm
This was the Hotchkiss Road to Mayday Outing.
More from Chris's details in the Outings spreadsheet:
Hotchkiss road was washed out, put in at Naylor park property. Cut about .5 mile off of the trip.

Water level 85 on the Statenville gage. Was in the banks and moving quick. Would not recommend paddling at levels much higher than this.

Features: canopy over much of the river.

Flora: Tupelo, birch, oaks, pine, wild azalea. No invasive species seen.

Fauna: wood ducks, great egrets, kingfisher, heard- barred owls, hooded warblers, and many other birds.

Assessment: Very nice paddle. Very beautiful stretch of river
And a bit more from Chris:
Water level was high, much higher would not be recommended. Looking at the water level in comparison with the Safe Water Level criteria, Item 3 stood out. It became very apparent why it is important that you should be able to paddle against the current for a short distance. One of our paddlers needed a rescue and the only way to reach her was to paddle upstream.
-jsq
You can join this fun and work by becoming a WWALS member today!