Does this sound like a level playing field to you?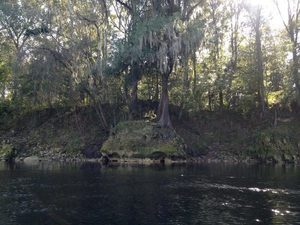 Basically Sabal Trail claims "reasonable assurances" mean the pipeline can be completed and that's a public good for the state of Florida, nevermind any destruction or hazards, while WWALS would have had to demonstrate specific direct damages to many of its members because of pipeline installation just to get standing. A Spectra Energy executive from Houston, Texas automatically has standing to claim safety using evidence from other pipelines and even other pipeline companies,explicitly referencing the U.S. Pipeline & Hazardous Materials Safety Administration, while WWALS and its local members in Florida are precluded from introducing any evidence about safety in the same case, or so Sabal Trail seems to say in its objections filed today 4 January 2016 (PDF) to the judge's Order in WWALS v Sabal Trail & FDEP.
Seems like the limestone underlying the Floridan Aquifer are not the only cracks and fissures in Florida.
-jsq
You can join this fun and work by becoming a WWALS member today!