While Alabama is thinking about it (actually, Alabama already does it) and Georgia requires an open records request with slow response (since 2018-12-21 Georgia now posts spills),
Florida has already required and is publishing timely notices of spills, and more recentlyh a map of the most recent 30 days of spills!
Among them, surprisingly few in the Suwannee River Basin from Hurricane Irma: three in Baker and Bradford Counties from The Chemours Company, and two from Camp Blanding.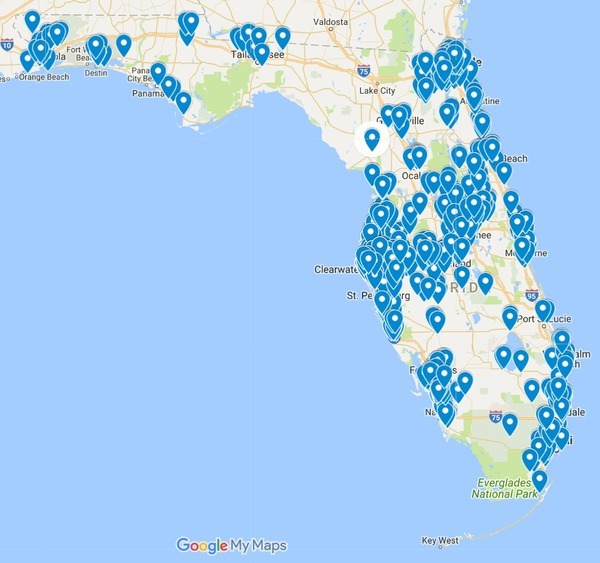 Follow this link for the interactive google map.
Daniel H. Thompson, Lexology, 4 May 2017, Florida Legislature Passes "Public Notice of Pollution Act" Continue reading →