Join WWALS for a leisurely Sunday 5.7 mile paddle on the Withlacoochee from Hagan Bridge Landing to Franklinville Road Landing, through a very rural region of Lowndes County, Georgia, on the Withlacoochee and Little River Water Trail (WLRWT).
When: 10 AM, Sunday, February 11, 2018.
Put In: Hagan Bridge Landing, MILE 84.4, 5110 GA Hwy 122 E, Hahira, GA 31632, Lowndes County. 5 miles east of Hahira, GA. Between Hahira and Lakeland. Also known as GA 122 Withlacoochee Access.
Take Out: Franklinville Road Landing, MILE 78.71, 6560 Franklinville Road, Hahira, GA 31632. Lowndes County. Between Hahira and Moody AFB on dirt Franklinville Road off of Skipper Bridge Road. Do come in from Skipper Bridge Road: Tyler Bridge on Franklinville Road is closed, so you can't get to the landing there from Cat Creek Road. On the way out we will view the Franklinville Monument, marking the original county seat of Lowndes County.
Bring: the usual personal flotation device, boat paddles, food, drinking water, warm clothes, and first aid kit. Also trash pickers and trash bags: every WWALS outing is also a cleanup.
Free: This outing is Free! And we recommend you support the work of WWALS by becoming a WWALS member today!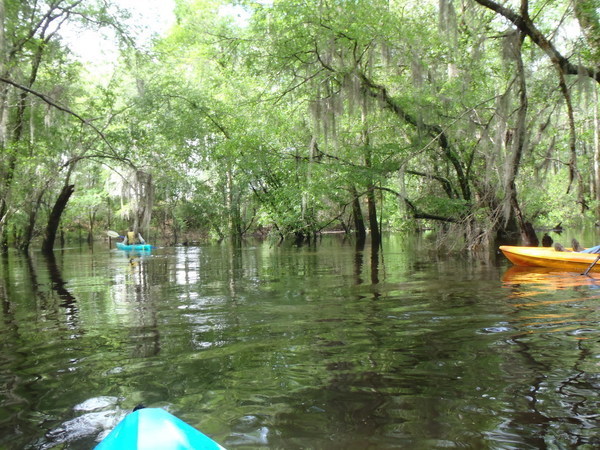 Photo: Gretchen Quarterman, 2013-04-20.
Continue reading