An expert paddle to start the Alapaha Quest, down the wild and exotic Alapaha River in the balmy south Georgia winter. This trip is not recommended for beginners
When: 9:30 AM Sunday, March 4, 2018
Put In: Sheboggy Landing at US 82, 11004 US Highway 82, Alapaha, GA 31622, east of the town of Alapaha in Berrien County.
Take Out: Rowetown Church Cemetery, 1291 Rowetown Church Road, Alapaha, GA 31622, in Berrien County. Yes, we called ahead and got permission.
Bring: the usual personal flotation device, boat paddles, food, drinking water, warm clothes, and first aid kit. Also trash pickers and trash bags: every WWALS outing is also a cleanup. It will still be hunting season, so also wear hunting orange if you've got it.
Price: This outing is free to WWALS members. It costs $10.00 to nonmembers. We recommend you support the work of WWALS by becoming a WWALS member today!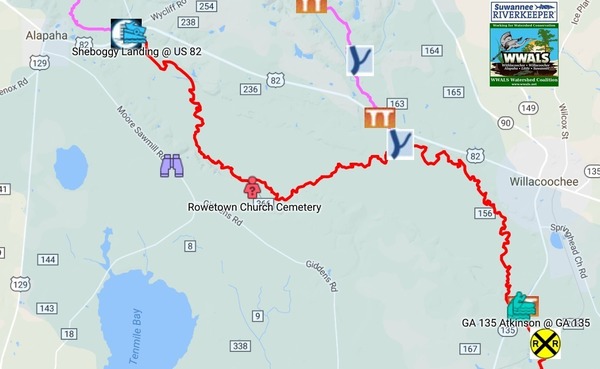 Continue reading