Where Sabal Trail connects to Transco: the head of the black snake,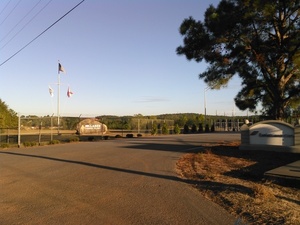 at Hillabee Power Plant, owned by Exelon Corp., near Alexander City, Alabama. We were driving by, so we took some pictures. Here are Sabal Trail's Alignment Maps for this area, the photographs I took yesterday, and a google map with links to the pictures, plus what you can do to stop this unnecessary, destructive, and hazardous fracked methane pipeline boondoggle.
Update 2016-10-10: All 527 of Sabal Trail's April 2016 alignment maps are now available in small, big, huge, and PDF formats, courtesy of Lowndes Area Knowledge Exchange (LAKE).
Continue reading