Has Sabal Trail been shut down for a week? Its FERC-required online reports seem to say so, while Gulfstream and FGT numbers jumped up that same day. Read to the end for something even more interesting.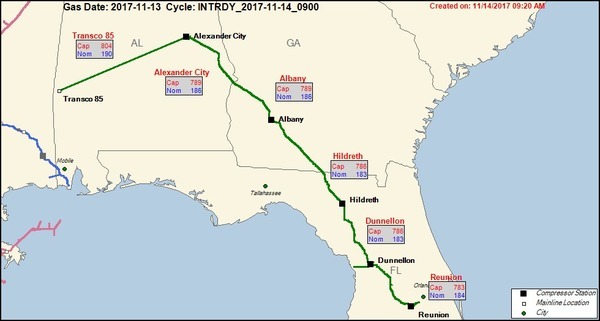 2017-11-13, Operationally Available Capacity
While Cap stays about the same 789 million dekatherms per day (MDTH/day), Nom drops from around 186 on November 13th to zero or less on November 14th, and stays zero for a week; still zero this morning.

2017-11-14, Operationally Available Capacity
What's Nom? Apparently Continue reading →