WWALS Executive Director Gretchen Quarterman explained WWALS and Suwannee Riverkeeper to the Kiwanis Club of Valdosta, Friday, April 7, 2017. After a brief exercise in getting the windows covered to enhance the video projector brightness, the group was engaged and asked questions about river access, agricultural run off, land stewardship, and some shared their experiences of being on the rivers. It is always a pleasure to share our love of the rivers and our efforts to protect water quality with those in our community.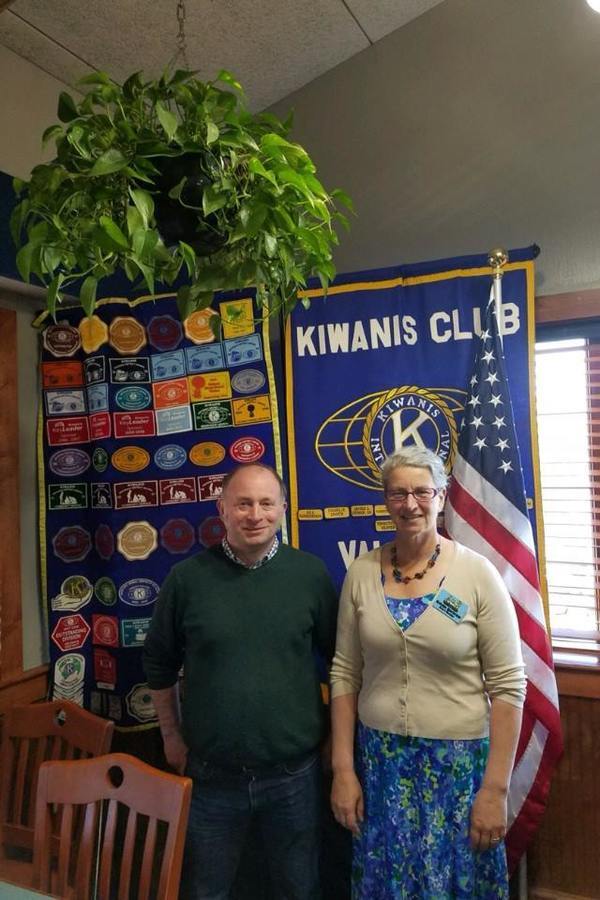 Wade Krueger of Kiwanis and Gretchen Quarterman of WWALS
Picture by Justin Cabral of Kiwanis Club of Valdosta
-jsq, John S. Quarterman, Suwannee RIVERKEEPER®
You can join this fun and work by becoming a WWALS member today!