Update 2017-08-31: More maps and other information in the Phosphate Mining page.
A couple of 24″ and 30″ natural gas pipelines run west to east across the New River right through the HPS II mine site, turning at the Brooker FGT compressor station to head northeast as 16″ and 20″ pipelines to Jacksonville, carrying Sabal Trail fracked methane from Suwannee County for export from Duval County through Eagle LNG and Crowley Maritime. What could possibly go wrong there with massive mining equipment?
I've drawn Florida Gas Transmission (FGT)'s pipeline routes in blue onto the HPS II map Citizens Against the Phosphate Mine (CAPM) already annotated.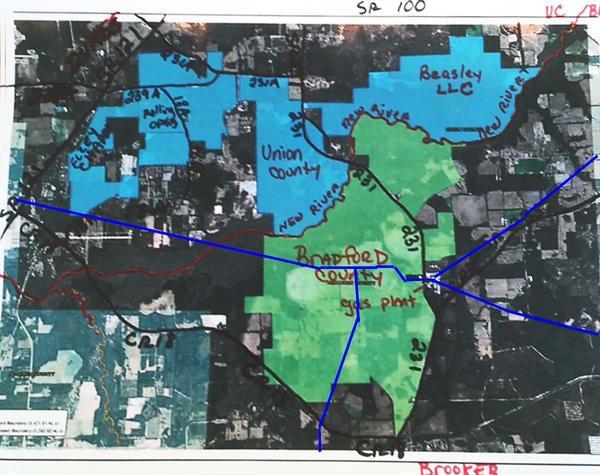 Those FGT routes came from the maps below of Florida Gas Transmission (FGT) through Union and Bradford Counties from the Public Map Viewer of the Pipeline & Hazardous Materials Safety Administration (PHMSA).
Continue reading