Update 2018-06-13: Press Release.
The Federal Energy Regulatory Commission (FERC) has abdicated its jurisdictional duties under the Natural Gas Act to regulate the siting, construction, operation and maintenance of Liquefied Natural Gas (LNG) small-scale inland export facilities.
Instead these facilities operate with basically no Federal oversight.
LNG trucks barrel down I-75 through Georgia past high schools, colleges, businesses, and homes, then on I-10 to Jacksonville for ships at least as far as Puerto Rico. At the ends of the Sabal Trail pipeline chain in Florida, trucks go out from half a dozen LNG export operations authorized by the U.S. Department of Energy Office of Fossil Energy (FE). If any of those trucks wrecks, federal standard everyone should be evacuated half a mile downwind, including high schools and hospitals. Very few local emergency responders know this and fewer have appropriate emergency plans.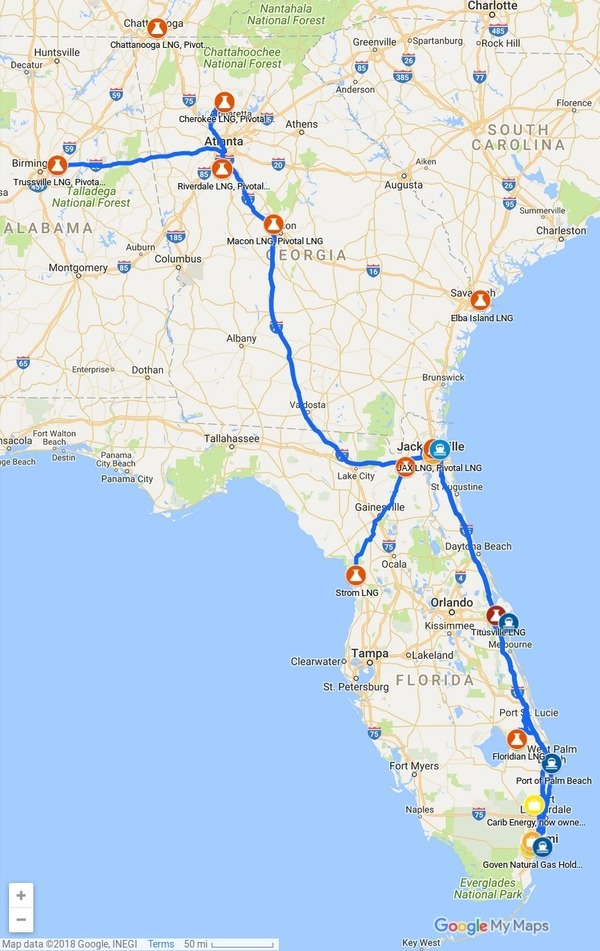 Compounding the problem, Continue reading →