WWALS Ambassador Dave Hetzel will be speaking at this meeting (PDF).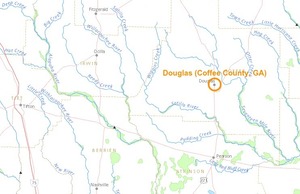 Douglas is in the Satilla River watershed, but WWALS' Willacoochee River forms the border between Coffee County and Berrien County.
NOTICE:

SUWANNEE-SATILLA
REGIONAL WATER PLANNING COUNCIL MEETING

Announcement Date: May 28, 2015

TO ALL INTERESTED PERSONS AND PARTIES:
The Suwannee-Satilla Regional Water Planning Council is holding its next meeting
at the following date, time, and location:

Monday, June 15, 2015
Registration: 9:30 A.M. – 10:00 A.M.
Meeting: 10:00 A.M. – 2:00 P.M.

CE Weir Center
307 East Bryan Street
Douglas, GA

For additional information about the Suwannee-Satilla Regional Water Planning Council please contact:
Cliff Lewis, Assistant Branch Chief – EPD Watershed Protection Branch
229-391-2400 or Cliff.Lewis@dnr.ga.gov.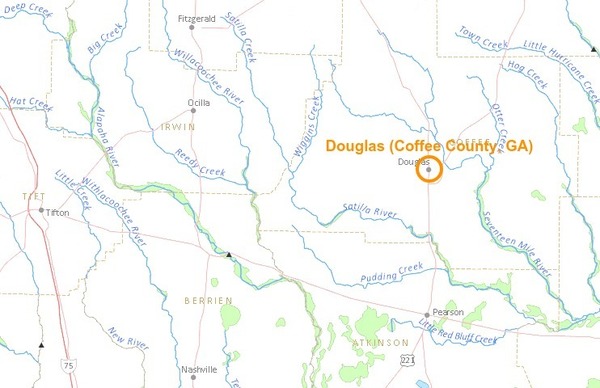 Map: USGS Streamer.
Here are LAKE videos of their previous meeting, a year ago in Valdosta, in which you can see WWALS President John S. Quarterman and Satilla Riverkeeper Ashby Nix.
-jsq
Short Link: