A very brief paddle (or walk, depending on water level) a few hundred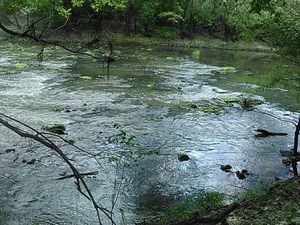 feet up the Withlacoochee River from US 84 to see where the Sabal Trail pipeline proposes to cross. Facebook event.
When: 10AM, Friday,
August 28th 2015
Where: Meet in the parking lot at
Agri-Supply
2825 US Hwy 84W
Valdosta, GA 31601
We will carpool from there to US 84 and to where we will leave most of the vehicles.
Fallback: Continue reading →