FERC requires state permits, including an air quality permit from GA-EPD: no permit, no pipeline. You can help stop Spectra Energy's the Sabal "Sinkhole" Trail pipeline 6:30 PM tonight, 5 November 2015 at Albany Technical College, Kirkland Conference Center, 1704 S. Slappey Boulevard, Albany, GA 31701. There will be a press conference by the opposition about 5:45.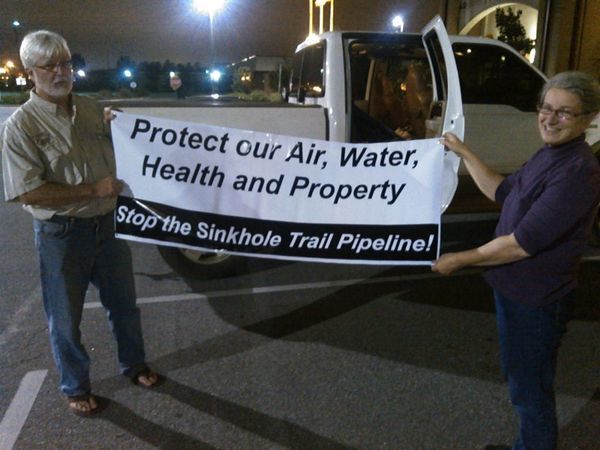 Gretchen Quarterman, WWALS Watershed Coalition and Gordon Rogers, Flint Riverkeeper, last night with the banner he had made for the occasion.
Here are Press release and other details.
You can oppose this unnecessary, destructive, and hazardous pipeline in many other ways, including supporting WWALS opposition to an FDEP permit to drill under the Suwannee River in Florida.
-jsq
You can join this fun and work by becoming a WWALS member today!
Short Link: