About 7 miles north of the Lowndes County Courthouse in Valdosta, Georgia,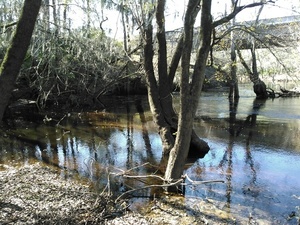 you can get to the Withlacoochee River at the new(-ish) Staten Road Bridge, 30.9324760, -83.2883453. This is at Mile 73.3 on the Withlacoochee River Water Trail.
From Valdosta, go north up Oak Street until it turns into Oak Street Extension, then Cherry Creek Road, then Staten Road. It's all the same road; just keep going north until you come to the bridge. It's actually the first of three bridges Lowndes County built to the tune of $15 million even though it has almost no traffic, but nevermind that.
Just before you get to the first bridge, turn off to the right (east) on either of a pair of unmarked access strips that go to a dirt track. You can park there to unload.
You could drive down closer to the bridge, but the ruts get deeper and there's no place to go once you get there, so parking and dragging or carrying your boat is probably a better option.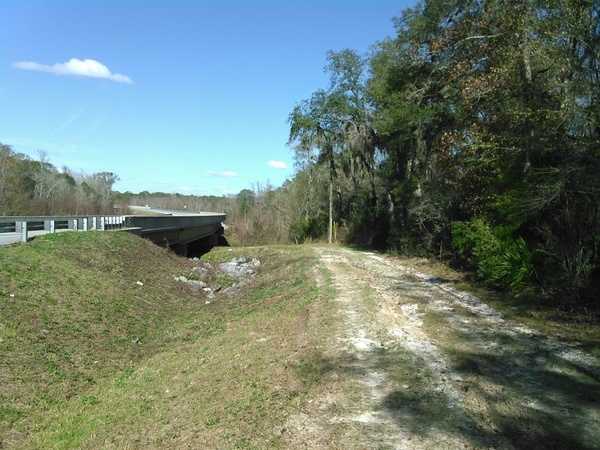 You may wonder how you're going to get down that bank to the river. Unless the river is high; these pictures were taken with 4.7 feet on the Skipper Bridge USGS gauge a few miles upstream.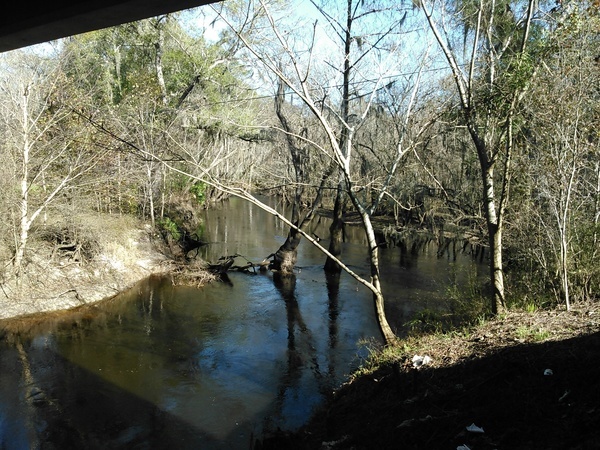 Turn to your right and follow the path on the edge of the bank.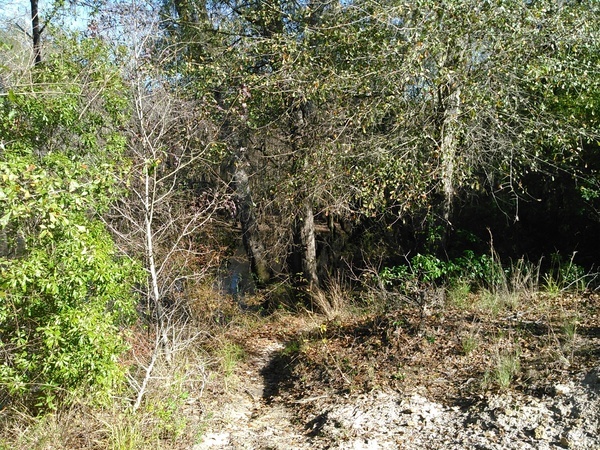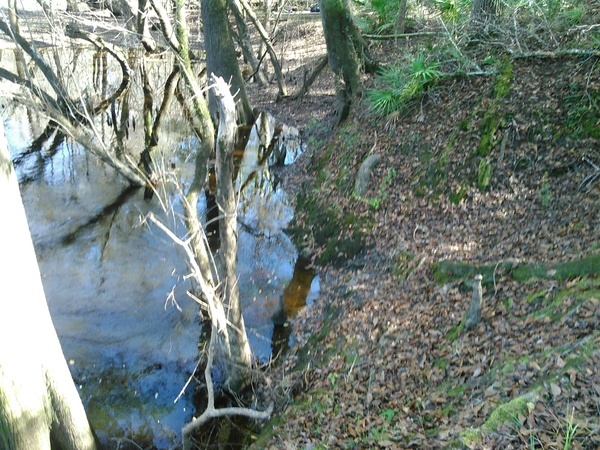 Quite soon you'll see a place you can get to the water.
Look a little farther, and there's an even more gentle slope.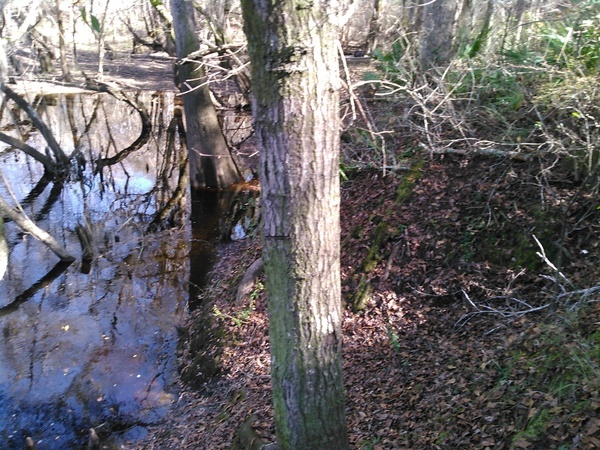 As you can see, it's not far upstream from the bridge.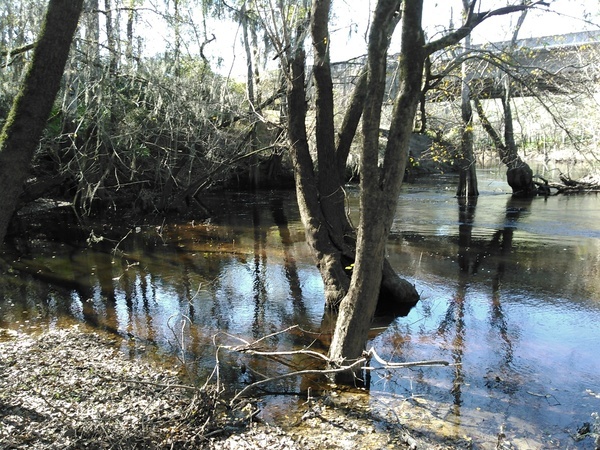 It gets quite flat there.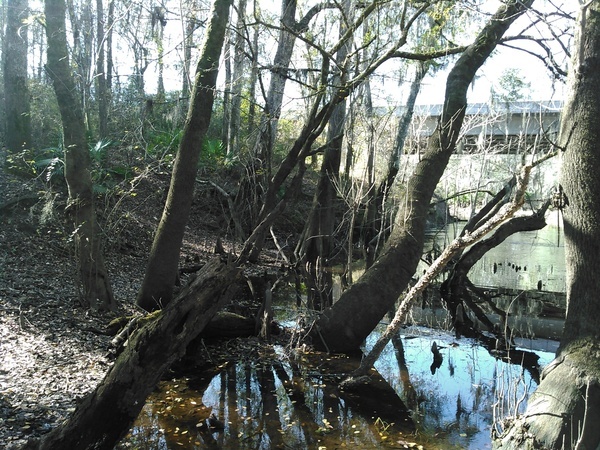 So, yes you can put in kayaks and canoes at Staten Road Bridge on the Withlacoochee River.
-jsq
Short Link: